'Coronation Street' Spoilers: Daisy Midgeley Continues Her Fight Against Stalker Justin Rutherford
Coronation Street spoilers, news, and updates tease that Daisy Midgeley steps into court for another trial against her stalker, Justin Rutherford.
Coronation Street Spoilers – Daisy Midgeley Got Traumatic Experiences Since Justin Popped Into The Cobbles.
It all started when the man sent multiple bouquets to Daisy's doorstep. The gesture continued until he became obsessed and started to follow the social media influencer around. Things got worse when Justin tried to stop Daisy from attending her wedding.
He even attempted to throw her a glass of acid but missed the chance when Ryan Connor (Ryan Prescott) covered the bride-to-be. As the case is still going on, Daisy and Ryan remain frustrated when the court pleaded the villain not guilty.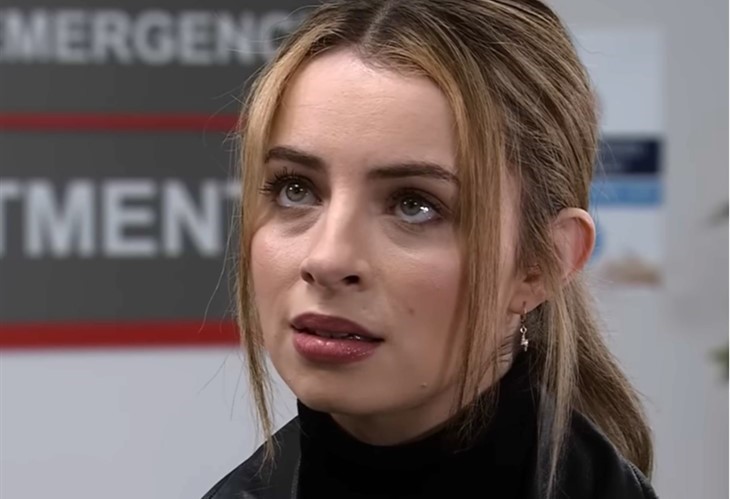 In the upcoming scenes of the longest-running soap, Daisy continues to seek justice as her stalker is still in the midst of freedom. She reaches out to Ken (William Roache) and Daniel (Rob Mallard), telling them that she will never be at ease until Justin pays the consequences. On the other hand, amidst his recovery, Ryan is set to deliver his side of the story to the court.
Will Daisy and Ryan finally get the justice they deserve? Or will Justin set another game of revenge?
Coronation Street Spoilers – Daisy Midgeley And Ryan Prescott Spark Romance After Traumatic Experience
In the recent episode of "Coronation Street," Daisy and Ryan started to spark romantic feelings as they became each other's allies following the acid attack. When the man started to lose hope, Daisy kept on cheering him up and even pretended to be his favorite Ibiza DJ, Crystal. Meanwhile, everything went wrong when Ryan really believed that it was Crystal, whom he talked to over the phone.
The acid victim then stated his desire to visit her in Ibiza to get to know her personally. When agitation started to devour her, Daisy tried to stop the man from seeing Crystal. Moreover, she offered to accompany him for a walk as it might help him to forget about the Ibiza DJ.
After walking in the streets of Weatherfield, Ryan expressed his gratitude to the social media influencer as they stopped for a drink in The Rovers. He stated how thankful he was when Daisy became his ally ever since the acid touched his face. Meanwhile, when they locked their eyes, a romantic spark started to light upon them.
Be sure to catch up on everything happening with Coronation Street right now. Come back here often for Coronation Street spoilers, news, and updates.