'Coronation Street' Spoilers: Roy Cropper Encounters Serious Health Issues
Coronation Street spoilers, news, and updates tease that Roy Cropper rushes to the hospital following the intense chest pain attacks.
In the previous episode of the longest-running soap, Roy first discovered his health problem when Evelyn invited him to join a salsa class. When the lesson started, the beloved character felt something wrong with his body. He then walked out in the middle of the class as he clutched his chest. Without any knowledge of Roy's discomfort, Evelyn felt bad for leaving her mid-lesson.
As a result, Evelyn confronted the man, but her mood changed when Roy admitted that he felt sick while the class was going on. Meanwhile, Roy attended his doctor's appointment to know the reasons behind his breathlessness and chest pains. On the other hand, Evelyn became protective and even offered to accompany her friend in all his medical consultations.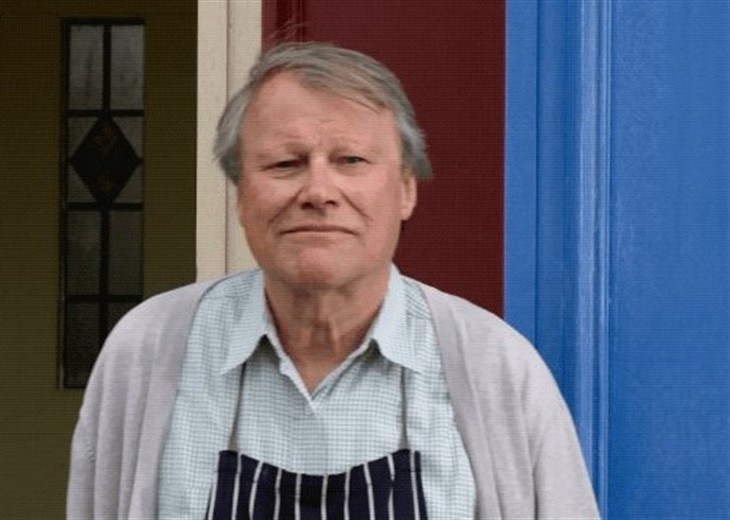 Coronation Street Spoilers – Roy Cropper Experiences Extreme Chest Pains
In the upcoming scenes of "Coronation Street," Roy opens up to Nina about his apprehension about taking his new dog, Freddie, for a walk.
The youngster then reaches out to Evelyn and talks about Roy's angst. As a result, Evelyn decides to accompany the man, but things get worse when he encounters more chest pains.
Feeling a little panic, Evelyn suggests seeing the heart specialist, so they can know more about Roy's condition. Later that week, Roy walks his dog alone.
However, when his dog spies a cat, his pet runs off immediately. As a result, he ends up in a hospital bed when he experiences another chest pain after keeping pace with Freddie.
Is Roy facing some serious health problems? Will he be able to recover from this crisis?
Coronation Street Spoilers – Maureen Lipman Shares Thoughts About Her Character's Onscreen Chemistry with Roy Cropper
In other news, Maureen Lipman voiced her mind regarding her onscreen partnership with Roy Cropper. Due to their evident chemistry, the avid viewers got curious if the two characters would fall in love with each other in the future storyline. "I don't think Evelyn has the hots for Roy, or him for her. It's lukewarm at best and I don't think she's going to get her vest off," she told Digital Spy.
Moreover, she stated about her failed romance with Arthur, and her friend, Roy, is just there to cheer her up. "She does want to spend time with him as Roy understands about grieving.
He gets where she's coming from – it doesn't take much to bring her round because she knows where her bread's best buttered," Lipman added.
Be sure to catch up on everything happening with Coronation Street right now. Come back here often for Coronation Street spoilers, news, and updates.