Coronation Street Spoilers: Faye Makes Gary Suspicious About Jackson
Coronation Street spoilers, news, and updates tease that Faye gets real with her feelings toward Jackson as Gary starts to get suspicious. In the previous episode of the longest-running soap, Faye made a life-changing decision when Craig dropped an important question. The young mom recently connected with her estranged daughter, Miley, when she finally agreed to see Jackson.
She must have had a great time with them when she started to lie to her boyfriend just to spend time with her daughter's dad. One night, without Craig's knowledge, Faye enjoyed her time with Jackson at a hotel bar. Confusion then began to devour her when her former boyfriend asked her to move in with him.
Faye left Jackson as she wanted to think things over, however, Beth suddenly dragged her from the street and brought her to Victoria Secret Gardens. She couldn't believe her eyes when she saw a crowd waiting for her, including Jackson and Miley. Soon enough, Craig gets down on his knee and expresses all his love for his girlfriend.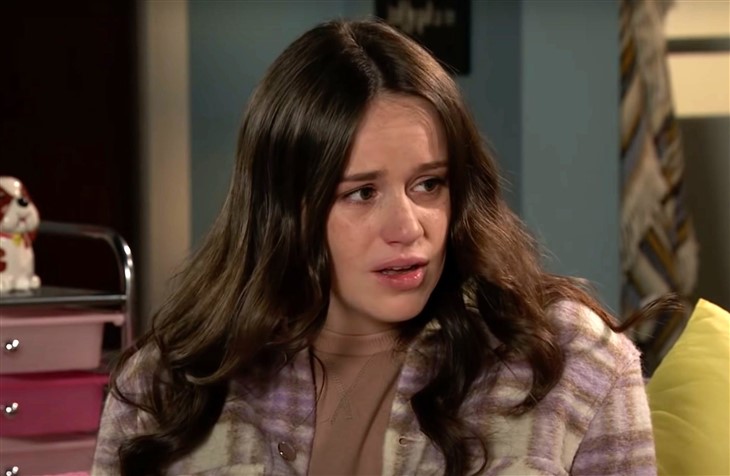 Coronation Street' Spoilers – Gary Confronts Faye About Her Real Score With Jackson
In the upcoming scenes of "Coronation Street," Faye explains her heart out when her brother, Gary, starts to ask questions about her and Jackson.
It all starts when the youngster invites Gary to spend time with them as she helps Miley with her family tree school project.
Meanwhile, the man notices Faye basking in her former boyfriend's sweet gesture. As a result, Gary then confronts his sister about her real feelings towards her daughter's dad. Faye then admits that Jackson tried to kiss her, however, it is Craig whom she really loves.
Is Faye telling the truth? Or is she just hiding her real feelings?
Coronation Street' Spoilers – Faye Windass Leaves Weatherfield With Jackson and Miley
Last April 2023, the production revealed Faye Windass' departure from the cobbles, and the ITV soap just recently shared her exit storyline.
It all starts when the young mom gets frustrated as Jackson decides to start a new life with Miley in Slough. When she receives an invitation for a final outing, Faye expresses her heart to Gary and admits her desire to be with her family.
Later that week, Craig notices Faye's extreme sadness about the departure of Jackson and their daughter. As a result, the man suggests that if her girlfriend wants to leave for Slough, she should go for it. Though he feels heartbroken about his decision, Craig accepts the reality as he sees Faye packs her bags and leaves the cobles.
Be sure to catch up on everything happening with Coronation Street right now. Come back here often for Coronation Street spoilers, news, and updates.