Coronation Street Spoilers: Max Turner Gets Trouble With Girlfriend Sabrina
Coronation Street spoilers, news, and updates tease that Max Turner receives an ultimatum from his girlfriend, Sabrina.
Coronation Street Spoilers – Max Turner Reconnected To A Gang Member When His Ex-Girlfriend, Lauren, Stepped Back In Weatherfield.
The two first met when the gang leader, Griff, invited Max to his apartment. They immediately clicked when Max supported Lauren's racist views, which he used as material for his online videos. The couple called it quits when Lauren left for Cornwall and Max stayed in the STC.
When he knew Lauren was back in the cobbles, the youngster prepared a picnic and went out with her. The young lady then asked him a favor – to visit his dad, Reece, in prison.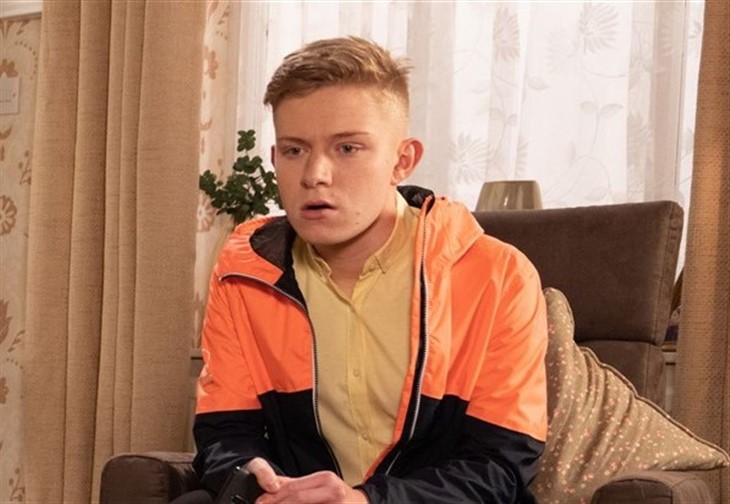 Max agreed with the idea but he ended up disappointed when Reece asked him to do something against the gang leader. Though he didn't want to let Lauren down, Max decided to stay away from any gang members.
Coronation Street Spoilers – Max Turner Receives an Ultimatum from Girlfriend Sabrina
In the upcoming scenes of "Coronation Street," Max is stunned when Lauren reveals that she misses her dad. He worries that she might go back to her old self if she will still dwell with her father.
Moreover, he sends Lauren a wish of luck when the latter gets a job at the café and vows to make a stop to show her some support. Meanwhile, Sabrina approaches her boyfriend and suggests hanging out at No.8.
Max then texts his friend to let her know that he cannot make it to the café. Little did he know, Lauren is just across the street when he heads home with Sabrina.
As a result, the newcomer ends up disappointed. On the other hand, Sabrina confesses her deep feelings for Max but tells him to call it quits if Lauren is still in his life. Will Max leave Lauren for good? Or will he choose Sabrina over her?
Coronation Street Spoilers – Cait Fitton Talks About Her Character
During her latest interview, Cait Fitton discusses her character's journey in the cobbles. "Lauren is such a complex character and that's why I love playing her.
There are so many layers to how she reacts. She's such a genuine girl but she's so scared," she told Digital Spy.
"Lauren settling down onto the Street, making friendships, and potentially finding love again would do her the world of good," Fitton added.
Be sure to catch up on everything happening with Coronation Street right now. Come back here often for Coronation Street spoilers, news, and updates.