Coronation Street Spoilers: Seb Takes Revenge But Something Goes Terribly Wrong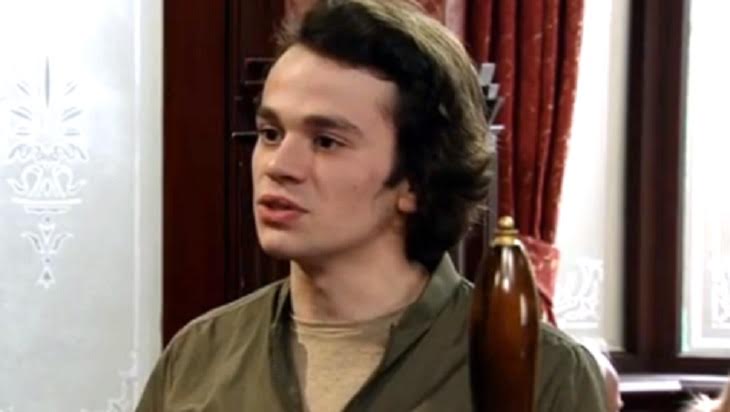 Coming up next on "Coronation Street," after leaving a desperate message on Tracy's voicemail, Abi was found lying unconscious on the street. Tracy immediately calls an ambulance and Abi is rushed to the hospital.
Tracy, who's been haunted by her conscience, confesses to Abi that it was her who sabotaged Michelle's car and stole her laptop. Shocked and furious at what she just heard, Abi asks her to leave. After hearing the confession from the person she trusted and considered a friend, Abi is set to face another blow. A social worker tells her that she can no longer see her twins for the time being because of her drug relapse.
Abi believes that the twins are better off without her and decides to put them up for adoption. Seb sees red, rushes into the florist, and trashes the place with a brook. Abi hears the commotion and stops Seb right away. Ken sees Abi and the mess and immediately assumes that she is the one responsible for destroying the place.
Can the nation's favourite street keep calm and carry on? Christmas on #CoronationStreet @MaggieSAuthor is OUT NOW https://t.co/sJXJpo04QR #Ad pic.twitter.com/n17SSdaXL3

— Coronation Street (@itvcorrie) November 15, 2018
Elsewhere, Peter is appalled at the news that Nick and Leanne are giving their relationship another shot. After attending a careers day, Simon decides that to join the navy. But his choice causes a disagreement between Peter and Leanne.
Meanwhile, Sinead gets a homeopathic massage and meets an expecting mother whom she takes a liking to. The latter tells her that she has been diagnosed with cancer, too. But instead of receiving chemo, she opted for homeopathy and strict diet.
After knocking back a bottle of wine, the tipsy Audrey receives her award and makes a drunken speech about Maria. She tells the audience how she cares about Maria and that she wishes her all the best. Her drunken speech was caught on video and it has gone viral. While still fuming about what happened that night, Audrey receives a proposal from Maria to go into business with her since both of them do not trust Claudia.
Catch all these and more on Coronation Street's Wednesday episode.