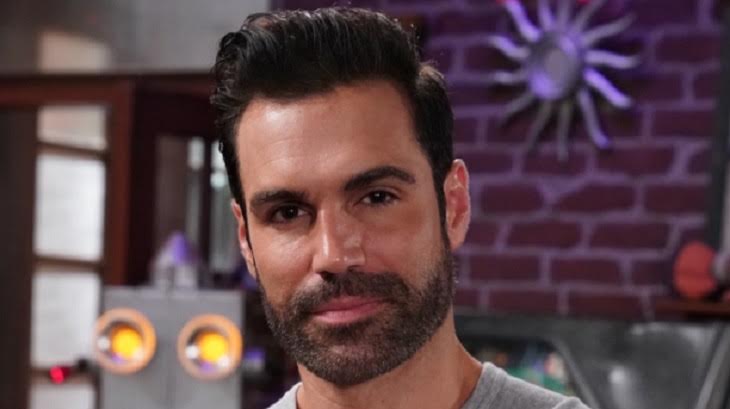 Mia (Noemi Gonzalez) had Sharon (Sharon Case) pegged within a minute on 'The Young and the Restless'. Mrs. Rosales' seemingly isn't a detective, like her husband. But Mia's instincts allowed her to know that Sharon and Rey (Jordi Vilasuso) have chemistry.
Choosing to stay with Mia would be an easy option. Rey has a history with her and while they agreed to separate, love obviously still exists because they didn't divorce.
Growing feelings for Sharon have been obvious to all Genoa City observers. Rey is the latest guy to fall hard and fast for Case's ever-appealing character. This week, during a burst of impulse, Rey kissed Sharon in the interview room at work. Not exactly romantic, but that passionate scene proved a purposeful setup to Gonzalez' cast debut which happened shortly thereafter.
Does the pairing of Rey and Sharon feel a bit forced? Yes. With physical attraction issues being believable, what's stretched is the double rush both characters have made toward each other while the J.T. (Thad Luckinbill) case apparently is about to climax. Rey will certainly be pulled between the law and his fondness for Sharon when the coverup crew's actions are fully revealed.
Today's festivities were filled with glitz, glamour, and plenty of drama. 💥 #YR invites you to tune in again tomorrow for the finale of this Jaboutiques party. While you wait…tell us who your favorite duo on the dance floor was! 💃🕺 pic.twitter.com/zidROTELBj

— Young and Restless (@YandR_CBS) November 15, 2018
A connected plot point with Mia has been teased as well. Based on his reputation, Arturo (Jason Canela) is being presented as the force that split Rey and Mia in the recent past. If this proves true, Rey will need to see proof that Mia is fully committed to him. He'll also appear sympathetic to Sharon, assuming she's told this information, which potentially would increase opportunities for 'Shey's' advancement.
No objective decision can be made between a longtime love and a new flame. Instead, this building character entanglement projects at least through year's end, if the Rosales' don't fully reestablish their marital connection.
Fans of 'The Young and the Restless' rightfully express their opinions on a regular basis. So, will Rey stay with Mia, or go with Sharon? Please vote in our poll below!
Celebrating the Soaps is a leading source of engaging information about 'The Young and the Restless'.