Eastenders Spoilers: Max Branning Returns, First Air Date Revealed!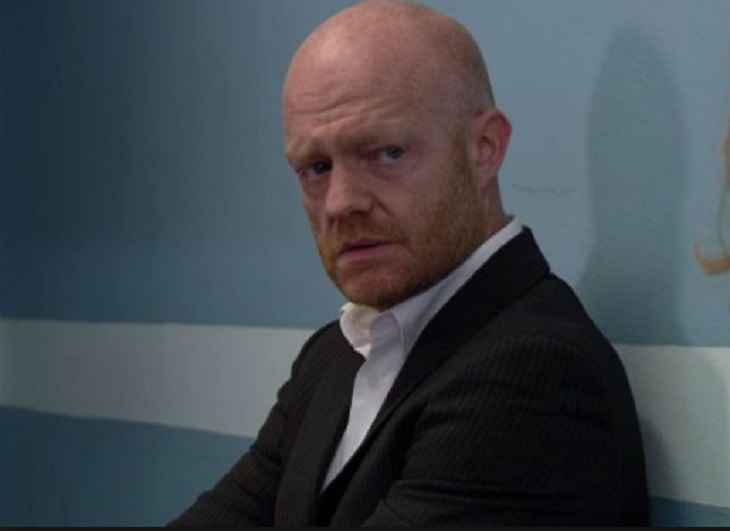 EastEnders comings and going say Max Branning is returning, but are the locals ready to forgive him? That's what fans want to know as Jake Wood is coming back to the soap.
According to Digital Spy, the last time we saw Max was at his daughter Abi's funeral back in January but apparently, we'll be seeing him back very soon and in dramatic fashion, too. In fact, he'll be back in Walford as soon as Tuesday, April 24 and from what we know already, the locals aren't too happy about his return.
Related: Eastenders Spoilers: Albert Square To Get Rocked By Another Affair?
Right now, EastEnders producers are being very secretive about Max's return and have refused to divulge in any details about it. But it looks like Max will desperately try to turn his wrongs into rights and fix the mess he began back in January. What we do know though is that Max will find an unlikely ally in Sharon Mitchell. Max will do whatever he can to get his life back together again.
Now, whether the residents of Walford are ready to forgive him remains to be seen. EastEnders fans will just have to tune in to find out what will happen next!
Related: EastEnders Spoilers: Mystery Character Arrives In Walford
EastEnders airs weeknights on the BBC in Britain. Check your local listings for times. In the meantime, let us know what you think by leaving us a line with your thoughts in our comments section below. Also, don't forget to check back with Celebrating the Soaps for all the latest news, updates and spoilers on EasEnders, Coronation Street and all of your favorite television shows right here!
Check out our dedicated EastEnders spoilers page for more news and updates.