EastEnders Spoilers: Mel and Ray's Wedding Day Headed For Dark Twist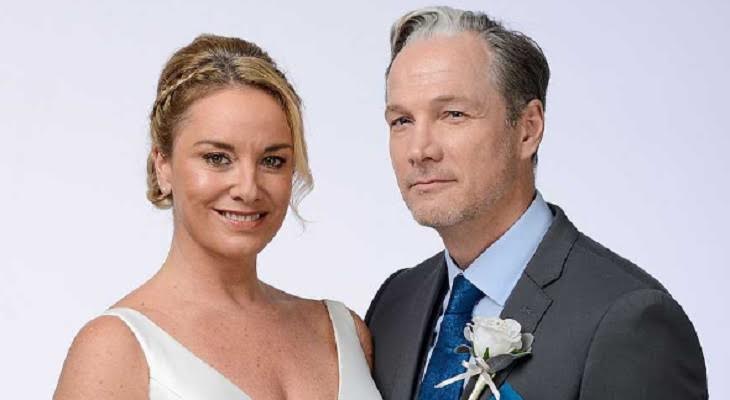 Wedding days are always a happy celebration, but not for EastEnders' couple Mel and Ray. EastEnders' spoilers reveal that the couple's wedding has the two sides of the coin as it's something positive for Mel and at the same time negative for Ray.
Mel is going to expose Ray's infidelity exactly on their wedding day, according to spoilers. A previous episode saw Ray being polygamous, having already been in a wedlock with Maddie Wright and Nicola Kelly, of which Mel knew nothing about.
Mel's wedding revenge must be very awful to Ray, who thought that everything is going to turn out just so well. Ray's reaction after knowing that this wedding is actually just a prank is something we are all keeping on the watch.
Though recent EastEnders spoilers only reveal a little about the wedding episode, everyone anticipates its bitter consequences.
Speculations are based on the revealed photos of a corpse in a black plastic bag found in the woods. This rumored devastation being related to Mel's devised wedding revenge is still unclear though.
Give us time, 2019. #NewYearsDay #EastEnders pic.twitter.com/HOJz0nszI3

— BBC EastEnders (@bbceastenders) January 1, 2019
On another note, viewers can still expect that the aftermath of this wedding revenge is something everyone will dread, especially after Tamzin Outhwaite, who plays Mel Owen, shared shocking comments about the upcoming episodes.
"I'm not sure I'll want my children to watch it, if you know what I mean. It's like a horror or the darker side of EastEnders and it can be scary. I know when I was doing it, I was scared. But I'm all up for the darkness," Tamzin revealed in a recent interview with Digital Spy.
We can understand Tamzin's staying mum about the future awaiting her character. But she reveals a little gist of the storyline, enough to keep us on our seat.
"The wedding is a big wedding in church. I can't go into details about what happens in the woods, apart from the fact that we were in them until 4am for quite a few nights. We had a brilliant time and it was like not filming on the show because of the location," she added.
Will Mel really be successful in pinning Ray down?
And as always, don't forget to check back with Celebrating the Soaps for all the latest news, updates and spoilers on Eastenders and all of your favorite British soaps right here!