Ben Affleck And Jennifer Lopez Deny They Are Getting Divorced
Fights, what fights? It seems like all is well between Ben Affleck and Jennifer Lopez as the couple is now closer than they ever were before. In fact, despite all of the videos and clips of the couple fighting on the red carpet and in between coffee runs, one source close to the situation suggests that Ben and Jennifer's marriage couldn't be any better. Or at least, that's what they want us to believe. Keep reading below for everything you need to know.
Ben Affleck And Jennifer Lopez Deny They Are Getting Divorced
According to Entertainment Tonight, one tipster says that Ben and Jen are apparently "doing phenomenally." The insider put it this way, "They are closer than ever before and both of them are elated. They're feeling united and are in very positive spirits."
However, the source does add that Ben is feeling rather "burnt out" lately but that doesn't mean he loves his wife any less. Ben supposedly "loves how talented, intelligent and loyal Jen is. They lean on each other and are supportive of one another."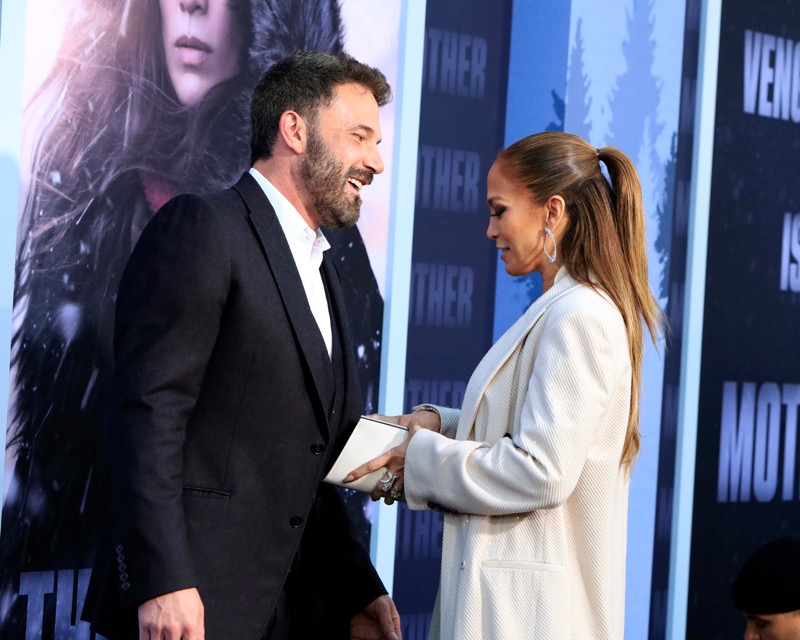 Yet, there was a separate report earlier in the month that suggested Ben was going to his ex-wife Jennifer Garner for advice on how to deal with Jennifer Lopez. The former couple were spotted this past week dropping off their son at his school in Los Angeles.
What's Next For Ben Affleck And Jennifer Lopez?
That report said that Ben is having a very hard time keeping up with J.Lo, her lifestyle and her demands. The source said, "She's an all-or-nothing type and has more energy than Ben.
There's no off switch and this is just not somebody who is down for Netflix and chill. Ben has a full plate just dealing with the decisions he has to make with his career and his new business venture. When he goes home at night he wants to zone out or talk to his kids on the phone."
So far Ben himself has not made any comments about the matter.
Tell us celebrity gossip fans, how do you feel about this story? Contribute to the buzz by dropping us a line with your thoughts in our comments section below. Also, come back here for all the latest news about your favorite Hollywood and reality television stars right here.
Editorial credit: Kathy Hutchins / Shutterstock.com