Bruce Willis Fans Tear Up Over Family Birthday Love
Bruce Willis, once so tough, and so very good at his job as a famous actor turned 68 on March 19, and Demi Moore, his ex, posted up a video of the family singing to him.
Emma was also there and the big blended family made his day very special.. However, fans of the Die Hard star teared up because it was so tender and loving.
Bruce Willis – Is Not Well But His Family Loves Him
The news that the former actor was retiring arrived in April last year. Sadly, fans of the man who featured in movies like Armageddon and Death Wish was diagnosed with Aphasia.
As acting involves communication, he couldn't continue. If you don't know, the disorder creates problems with speaking or understanding language. Fans were heartbroken, but later, more bad news arrived.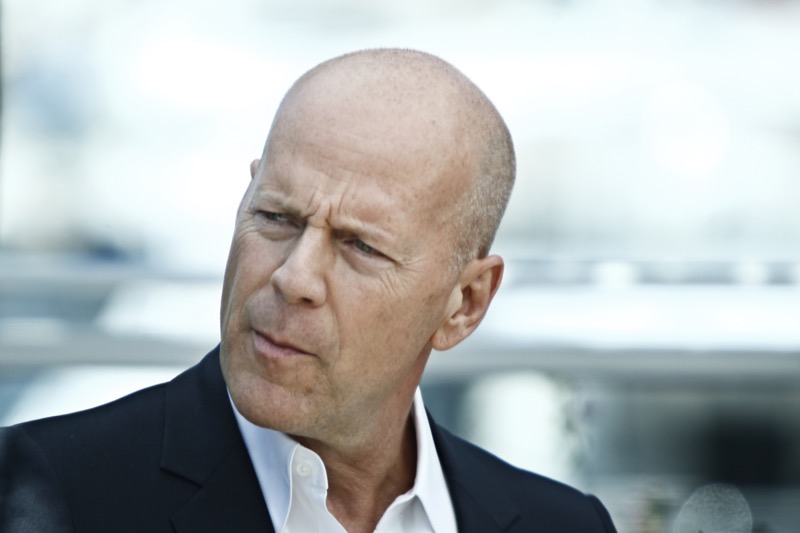 An update in February this year broke the sad news that Bruce Willis wasn't getting better. In fact, his condition had worsened when tests revealed he had frontotemporal dementia. His wife Emma gave the update and explained that there's no cure for the condition. It's no longer just a language problem but is complicated by motor disorders and mobility problems. When fans saw his birthday video, he actually stumbled a few times.
Bruce Willis & His Family Made Fans Cry
When Demi Moore posted up the video of her former husband on his birthday, the whole blended family was gathered together. There was a nice cake with some candles, which he managed to blow out. Everyone sang "Happy Birthday" and he seemed very happy. In fact, he managed to sing along with some of it. Afterward, he stumbled trying to pump the air while shouting out "Hooray."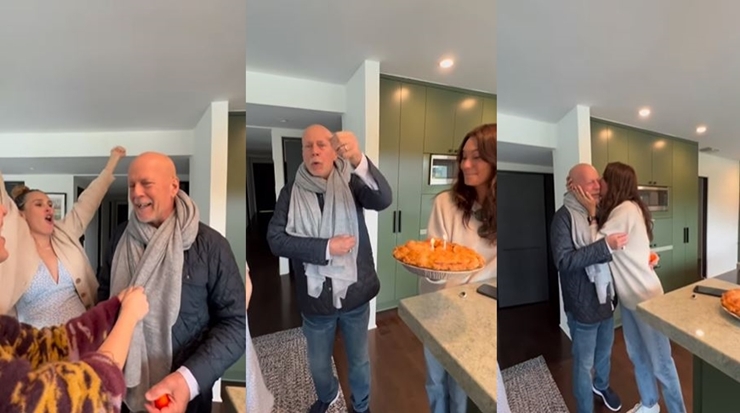 In the caption about the birthday celebration for Bruce Willis, Demi wrote, "Happy birthday, BW! So glad we could celebrate you today. Love you and love our family. Thank you to everyone for the love and warm wishes — we all feel them." Clearly, it's an emotional time for everyone in the family, and fans also teared up.
Bruce Willis – Fans React In The Comments
Fans who adore Bruce Willis admitted that they found it very touching: more so because he has a large blended family who all love him.
One follower wrote, "I love seeing the unconditional love between families. If every "blended" family could seek after a harmonious life together, families could benefit from the additions as opposed to interjecting self doubt, jealousy, control etc etc etc our future generation would be magnificent!! Happy Birthday Mr Willis!!!!"
Another commenter wrote, "Seeing this today punched me right in the gut. I lost my dad on Christmas day 2021 to FTD. There is so much about this video that reminds me of the happy times I had with him when this terrible disease was showing up. He may have been different, but he was still there ❤️"
This comment also arrived: "This brings tears to my eyes ❤️ the endless love you all have reminds me of my family and parents. My dad was diagnosed with dementia this year alongside stage 4 cancer. Keep strong and always show him photos …it goes a long way for those with dementia."
Be sure to catch up on everything happening with Bruce Willis right now. Come back here often for all celebrity spoilers, news, and updates.
Editorial credit: Vahan Stepanyan / Shutterstock.com