Meghan Markle To Attend King Charles' Coronation Because She Needs Material For Her Memoir?
Could it be that Meghan Markle only wants to attend King Charles coronation because of just one reason? Perhaps. Some people believe that the Duchess of Sussex is looking to make another trip to London because she needs more material for a planned tell-all. Here's what you need to know.
Meghan Markle To Attend King Charles' Coronation Because She Needs Material For Her Memoir?
Royal commentator Joshua Rom, who often has something to say about Prince Harry and Meghan Markle, suggested that one of the only reasons why the Duke and Duchess of Sussex might even attend the coronation is because they need more material for an upcoming project, which might include a book from Meghan herself.
While speaking to Fox News in a new interview, Rom said that Harry and Meghan "need to continue their links to the institution, they have planned to have future projects – Meghan reportedly has a book in the works."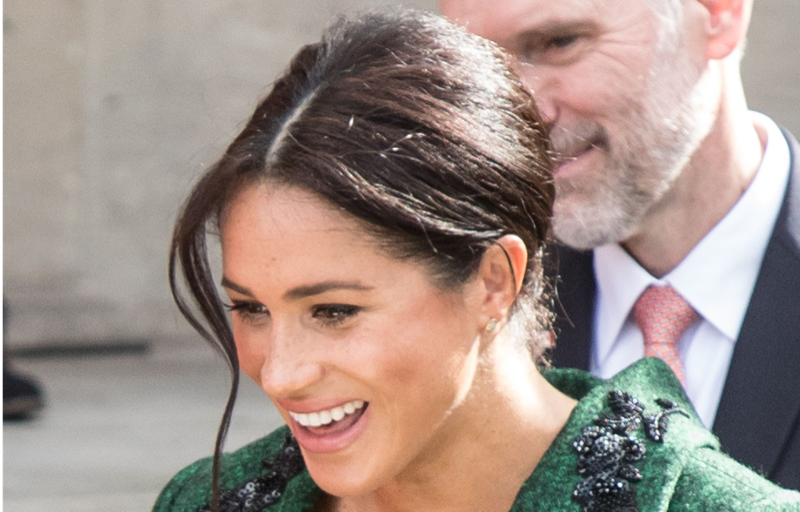 What's Next For Harry and Meghan?
He continued, "What better material than a Coronation where they're confronting their past after everything that is going on and they're confronting the Royal Family head-on at a pivotal moment? Hollywood elite is starting to reportedly distance themselves, people like Oprah distancing themselves" despite the fact the Sussexes are "very mindful of their reputations."
What's more, Rom also suggests that Meghan might want to keep the momentum going by writing her book as quickly as possible, seeing how Harry's was such a runaway success.
He said, "Given Spare's success, Meghan's memoir is now the top priority while everything else is put on hold. Having seen Harry's sales, they're convinced Meghan's story in her own words can sell even more, especially in the US."
Tell us celebrity gossip fans, how do you feel about this story? Contribute to the buzz by dropping us a line with your thoughts in our comments section below. Also, come back here for all the latest news about your favorite Hollywood and reality television stars right here.
Editorial credit: Mr Pics / Shutterstock.com