Ireland Baldwin Throws Some Major Shade At Her Father Alec Baldwin
Clearly, things are not well for the Baldwins. But then again, that really shouldn't surprise anyone who has been paying attention, right? There are new reports that say Ireland Baldwin threw some major shade at her father, Alec Baldwin, in a new Instagram post.
Apparently, the Hollywood actor is yet to visit her and meet his new granddaughter, Holland. That, and it seems like he hasn't been very supportive towards Ireland, either. Keep reading below for everything you need to know.
Ireland Baldwin – Throws Some Major Shade At Her Father Alec Baldwin
The fashion model recently shared a lengthy message on social media about her "health anxiety" and all of the emotions that she went through while she was pregnant. In a very candid post, Ireland wrote, "Every thought in my head pertained to hurting the baby. Hurting myself. Blame game. I'm doing it all wrong."
However, she did add that she's since then felt a deep sense of calm and that she's feeling much better one month after giving birth to her first child. Yet, she did also hint that Alec is yet to meet the tot and spend time with his daughter, too. She said, "I couldn't be more grateful for my partners' parents and my mom who visited me."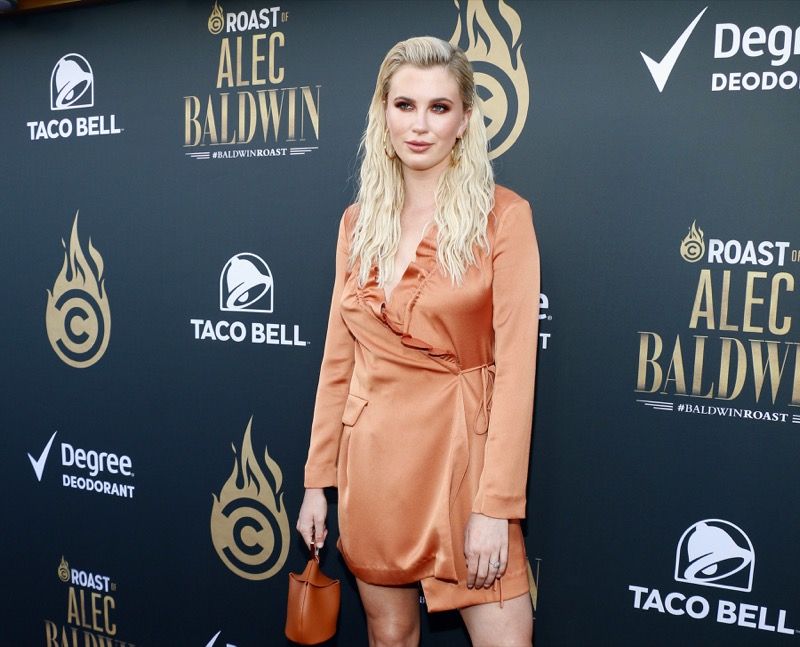 Is Alec Not Involved In Ireland's Life?
Ouch. As many fans know, Ireland's mother is Hollywood actress Kim Basinger. Many fans have commented on the story with, "I thought that my father was a cruel, distant and selfish person…. but then the world introduced us to that ball of unbridled anger and bile, Alec Baldwin and his unstable and thirsty wife.
So, knock yourself out Ireland with as many potentially passive aggressive posts on social media," along with, "My guess is Ireland left him out because he isn't really present in her life. You thank the people who helped you through a tough time and want to give them the love and gratitude. Maybe Alec doesn't deserve a mention. He checked out of her life a long time ago."
Another critic wrote, "I know Kim Basinger had agoraphobia, and being with Alex would give anyone ptsd, but even if the whole father of the year is just for show (it is) it has to hurt Ireland to see your ex be so involved with your half siblings when the most famous thing he contributed to your life was calling you a thoughtless little pig."
Tell us celebrity gossip fans, how do you feel about this story? Contribute to the buzz by dropping us a line with your thoughts in our comments section below. Also, come back here for all the latest news about your favorite Hollywood and reality television stars right here.
Editorial credit: Tinseltown / Shutterstock.com