Is Keanu Reeves Secretly Getting Married?
Keanu Reeves, who was always considered one of the hottest bachelors in the entertainment world, is looking to speed up his wedding plans to his longtime girlfriend, artist Alexandra Grant. Keep reading below for everything you need to know.
Is Keanu Reeves Secretly Getting Married?
According to the latest edition of The National Enquirer, the Hollywood actor supposedly has husband fever and wants to get married. In fact, sources say that he and Alexandra are looking to tie the knot in Hawaii this summer.
The couple want to make it a very low key ceremony with just their closest friends and family members present.
One source close to the situation even said, "They will keep the whole thing under wraps, except for family members and a few very close friends."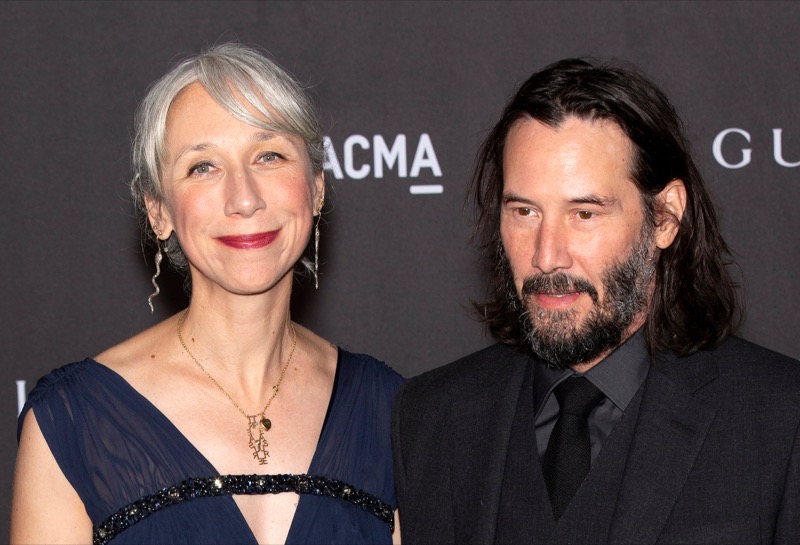 The publication went on to say that this is a moment that Keanu has been waiting for a very long time. As many fans are probably aware, Keanu first met Alexandra back in 2011 when they worked on a picture book called Ode to Happiness. At first they became very good friends but it didn't take very long for that friendship to blossom into a romance and of course, the relationship they have today.
While Keanu is a very private person, he did lock lips with Alexandra in front of the cameras at an art exhibit in Los Angeles this past month. The tipster said, "That's a good indication the big day is drawing near."
What's Next For Keanu Reeves And Alexandra Grant?
And while Keanu has dealt with a lot of things in his life, including his father abandoning him at a very early age and his girlfriend Jennifer Syme dying in a car crash in 1999, he is finally getting the life that he deserves. One friend even said, "He deserves his happy ending!"
So far Keanu Reeves himself has not made any comments about his wedding plans just yet, but there's no doubt that something will be said sooner or later. After all, this isn't a secret that you can just hide! Watch this space.
Tell us celebrity gossip fans, how do you feel about this story? Contribute to the buzz by dropping us a line with your thoughts in our comments section below. Also, come back here for all the latest news about your favorite Hollywood and reality television stars right here.
Editorial credit: Ovidiu Hrubaru / Shutterstock.com