Jada Pinkett Smith Discusses Racism 1 Year After Will Smith Oscars Slap
Jada Pinkett Smith faced several challenges after her husband Will Smith slapped Chris Rock at the Oscars. Because Will hit Chris due to Rock mocking Jada, Pinkett Smith needed to decide whether to comment. But the actress also faced the challenge of how to support her husband amid the backlash.
About a year after the Oscars scandal, Jada reflected on what racism and prejudice mean in her life. Find out what she revealed. And learn what the actress shared in her newest interview below.
Jada Pinkett Smith – Reflects On Her Reputation
As an actress as well as the wife of Will Smith and the mother of Willow and Jaden, Jada Pinkett Smith has become skilled at balancing her life. But the 51-year-old, who also loves to dish on her life on her Facebook Watch show Red Table Talk, hesitates to see herself as a "level five auntie," as social media observers called her. "But I do think that's how it should be," Jada told the Guardian.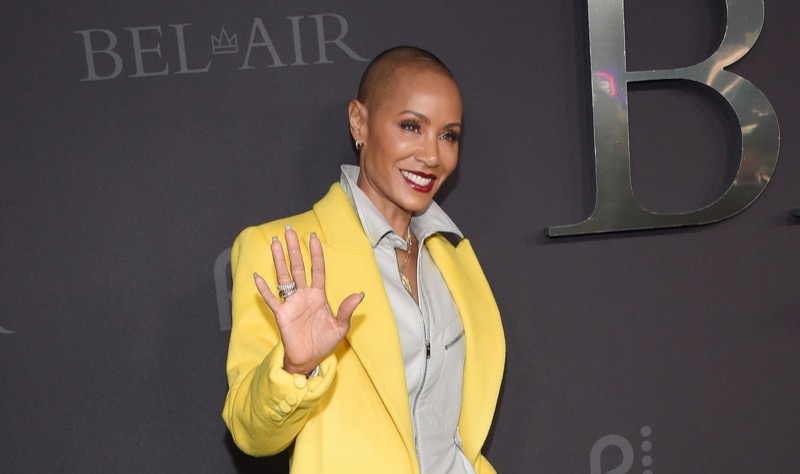 And the mom of two noted that she sees herself in her daughter Willow, 22. "I see my younger self in her. She's so fiery, so ready to go. Ready to take on the world. Then, as you get older, you don't hold on to that stage. You pass the torch and settle into your new understanding," added Jada.
However, passing the torch doesn't mean halting her career. And Pinkett Smith also discussed her newest challenge. By narrating and executive-producing her new Netflix docuseries African Queens, Jada hopes to expand the world's knowledge of African history. And she has turned to the show's protagonist to fill in the gaps.
Jada Pinkett Smith – Hopes To 'Combat Misunderstandings'
Because her husband Will's Oscars slap remains a controversy, Jada steered clear of a lengthy commentary on the aftermath. However, she did quote Martin Luther King. And Jada quoted, "The only way to combat misunderstandings is through love." But the actress also discussed how she felt as a Black woman growing up.
Jada Pinkett Smith executive produced & narrates a new documentary series exploring the lives of iconic African Queens.

Njinga, the complex, captivating, and fearless 17th century warrior queen takes center stage in African Queens: Njinga, premiering February 15 pic.twitter.com/yUfsFoG2Fw

— Netflix (@netflix) February 7, 2023
"I was in a world where there hadn't been a lot of learning about, or a lot of desire to understand, the Black experience. That's a new thing. Now it's politically correct: everybody's got to understand each other or else it's cancel culture," pointed out Jada.
However, while not directly referencing Will's Oscars scandal, Jada reflected on how she grew up. And the actress explained, "In most Black families, the women are the glue. They're the matriarchs, the weavers of love, the leaders of spiritual knowledge within our homes."
But Jada also noted her lesson from her grandmother. "There was nothing to gain from retaliation. There was nothing to gain from becoming the thing that was causing us pain. Martin Luther King Jr's whole idea was: 'Look, the only way to combat misunderstandings is through love.' Call that misunderstanding whatever you want: racism, prejudice, whatever."
And the actress noted, "Sometimes, it's not even prejudice but just ignorance." However, she admitted, "Sometimes it is racism too. But the only way you can cure it is by putting love on it. And I had to learn that."
Tell us what you think. How do you feel about Jada Pinkett Smith's reflections on her reputation and experience? And after you share your views, check back on our site for more celebrity news.
Editorial credit: DFree / Shutterstock.com