Jada Pinkett Smith Gives Hair Loss Update After Will Smith Oscars Scandal
Jada Pinkett Smith felt hurt when Chris Rock mocked her minimal hair style at the Oscars. And the comedian's joke triggered Jada's husband Will Smith. As a result, Will walked up to the stage and slapped Chris, starting a scandal with lingering impacts.
But now Jada has offered an update. Find out what Will's wife revealed about the comeback of her hair. And discover how she showed her progress. Get all the details below.
Jada Pinkett Smith Proudly Flaunts Hair Growth
Will Smith's wife Jada Pinkett has discussed her struggles with alopecia, which causes hair loss. But now the actress, 51, sees some signs of improvement. And so Jada shared selfies on Instagram featuring her hair progress, noted People.
The actress, also known as the host of Red Table Talk, posted a photo of her shaved head. But her second pic revealed that her dyed blonde hair looked thicker. "This here hair is act'n like it's try'n a make a come back. Still have some trouble spots," admitted Jada. "But — we'll see✨."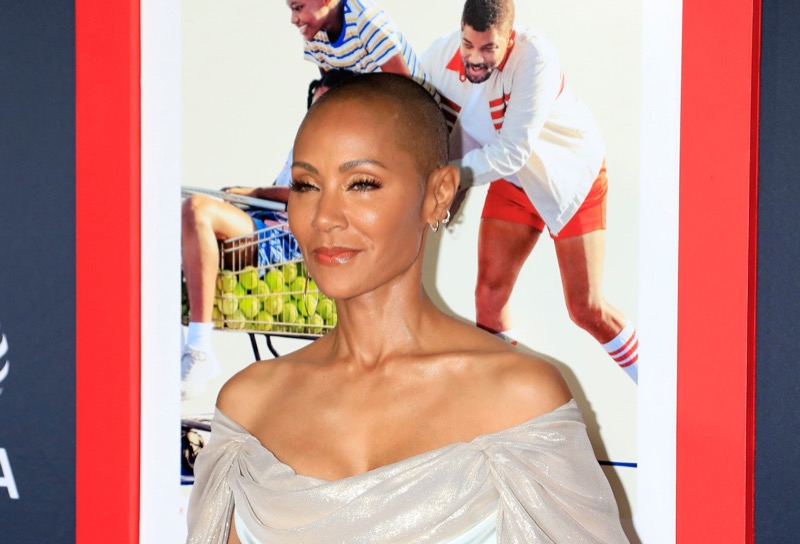 Will's wife first shared her struggles with hair loss in 2018. And she admitted that many fans asked why she so often wore turbans.
But after staying silent, Jada decided to speak out about her condition. And Pinkett Smith recalled, "It's not easy to talk about. But I am going to talk about it."
Jada Pinkett – Smith Reveals Disease Details
And in her determination to become open, Jada described how "handfuls of hair" fell out in the shower. "And I was just like, 'Oh my god, am I going bald?'
It was one of those times in my life where I was literally shaking in fear. That's why I cut my hair, and why I continue to cut it."
However, Jada shared that she has gotten to the point where she "can only laugh." And Pinkett Smith sought to support other bald women through a Red Table Talk Post. But Jada focused on optimism.
Jada Pinkett Smith Shares Photo of Her Hair's 'Come Back' as She Continues to Deal with Alopecia https://t.co/FzK5Ejh1Xw

— People (@people) August 7, 2023
"But you know mama's going to put some rhinestones in there. I'm going to make me a little crown. That's what mama's going to do." And Will's wife added, "Me and this alopecia are going to be friends … period!"
However, a friendship may not so easily form between Jada's husband Will Smith and Chris Rock. Their feud began when Rock made fun of Jada's shaved head.
And he mocked her by suggesting she star in G.I. Jane 2. But when Pinkett Smith looked annoyed, her husband Will headed to the stage to slap Rock. And a shocked Chris responded, "Will Smith just smacked the s—t out of me."
But when Will returned to his chair, he also screamed at Rock to "keep my wife's name out your f—king mouth." And an insider told Us magazine that the two did not interact following that scandal. Chris later focused on "moving on and looking forward to his upcoming gigs."
Tell us what you think. How do you feel about Jada Pinkett Smith's comment about her hair? And after you share your views, check back on our site for more celebrity news.
Editorial credit: Kathy Hutchins / Shutterstock.com