Jennifer Aniston Says Challenging IVF Journey Taught Her A Lesson
For years, fans accused Jennifer Aniston of being so focused on her career that she's made no time for welcoming children. But boy was the opposite the case.
This is one of those times when we should remind ourselves that if we don't know what a person is personally dealing with, we should just shut the f**k up!
Aniston may have come out of a very challenging situation in her life, but she's stronger for it and she's now ready to share her story.
Jennifer Aniston Says She Went Through "Hard Shit" In Her 30's and 40's
Aniston has had her share of dodging pregnancy rumors left and right and dealing with intense media scrutiny regarding the state of her uterus, but now, she's no longer holding back. She's been through a very difficult time, and happily, she came out of it that much stronger.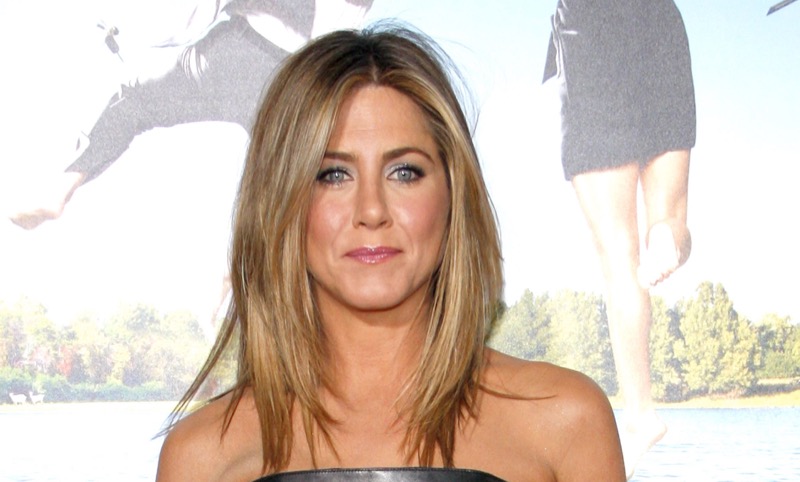 Speaking with Allure for their December cover story, the actress shared her journey working towards starting a family.
"My late 30s, 40s, I'd gone through really hard shit, and if it wasn't for going through that, I would've never become who I was meant to be," she revealed, explaining, "I was trying to get pregnant."
"It was a challenging road for me, the baby-making road…All the years and years and years of speculation… It was really hard," she said. "I was going through IVF, drinking Chinese teas, you name it. I was throwing everything at it. I would've given anything if someone had said to me, 'Freeze your eggs. Do yourself a favor.' You just don't think it. So here I am today. The ship has sailed."
Even though the journey was tough – I mean anyone can relate to the feeling of receiving treatments and hoping against hope that it'll work and you'll conceive, and then having years run by with nothing to show for it – she believes that it wasn't entirely wasteful. "I have zero regrets. I actually feel a little relief now because there is no more, 'Can I? Maybe. Maybe. Maybe.' I don't have to think about that anymore."
Jennifer Aniston Addresses Rumors Surrounding Her Life and Failed Marriages Through the Years
Another thing that presented a challenge for Aniston during those years was the narrative that she was a selfish woman who didn't want to have children and that her selfishness destroyed her marriages.
"God forbid a woman is successful and doesn't have a child. And the reason my husband left me, why we broke up and ended our marriage, was because I wouldn't give him a kid. It was absolute lies. I don't have anything to hide at this point," she said.
In fact, Aniston is so open about her IVF struggles these days that she feels ready to put it all out there in the form of an intimate memoir.
Be sure to catch up on everything happening with Jennifer Aniston right now. Come back here often for all Jennifer Aniston spoilers, news, and updates.
Editorial credit: Tinseltown / Shutterstock.com