Johnny Depp Is Heartbroken Over His Doctor's Advice
Getting back onstage was Johnny Depp's way of giving his life some semblance of normalcy following the whirlwind defamation battle he brought up against his ex-wife Amber Heard.
In fact, before the case was officially over, he'd already jumped onstage to perform alongside his longtime pal, Jeff Beck, who sadly passed away some months after.
While he's still in between acting jobs – his latest "Jeanne Du Barry" recently debuted at Cannes to a widely positive reception – he decided to hop on a tour bus and tour with his old band the Hollywood Vampires. That is, before this sad news.
The Hollywood Vampires Promises To Honor the Postponed Dates
On Monday, the Hollywood Vampires announced that they would be postponing certain dates in their summer tour as a result of Johnny Depp sustaining an ankle injury.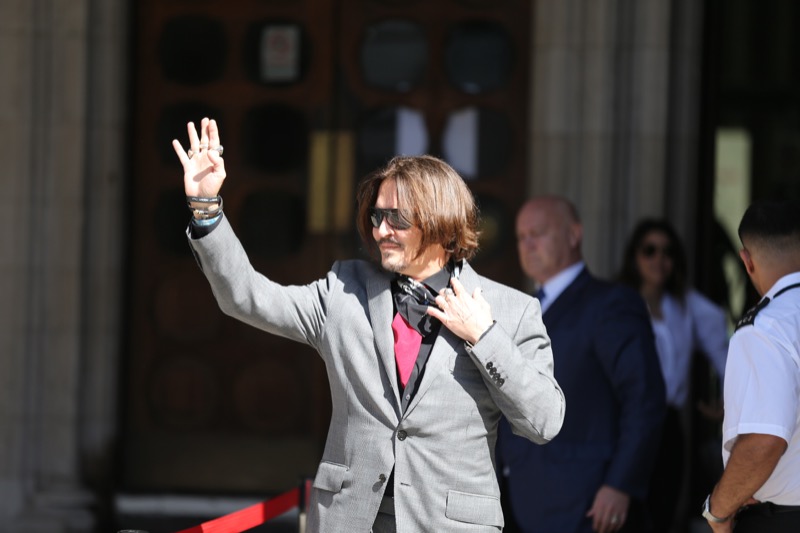 The group, which also comprises of superstars Alice Cooper, Tommy Henriksen and Aerosmith's Joe Perry, also promised to replace the postponed dates with new ones.
"We are sad to share that the Hollywood Vampires will be rescheduling our three US tour dates coming this week," the post they shared on social media read. "Johnny has sustained a painful injury to his ankle following his recent appearances and has been advised by his doctor not to travel."
"He is devastated by this turn of events but looks forward to resting up so all four vampires can bring their absolute best to the tour in Europe."
The band then put fans at ease by clarifying that the cancelled dates for May 30, May 31, and June 1, will now be taking place two months later — in Boston, Mass., at the Wang Theater Boch Center on July 28, in Manchester, NH, at the SNHU Arena on July 29 and in Bethel, NY, on July 30 at Bethel Woods Center for the Arts.
The three original dates were scheduled in the lead-up to their massive European tour beginning June 20 at the Rudolf Weber Arena in Oberhausen, and Germany. They will also be stopping in Romania, Turkey, Bulgaria and France.
Since forming in 2012, the Hollywood Vampires have released two studio albums, with the likes of Paul McCartney, Dave Grohl, Joe Walsh, Zak Starkey and Christopher Lee featuring on the tracks.
Be sure to catch up on everything happening with Johnny Depp right now. Come back here often for all Johnny Depp spoilers, news, and updates.
Editorial credit: I T S / Shutterstock.com