Lily-Rose Depp Opens Up About Her Role On The Idol
It looks like this starlet was getting some real-life influence from a major pop star for new role. Lily-Rose Depp says that there were a few big-name stars that definitely influenced her role as Jocelyn on the new HBO Max series, The Idol. Keep reading below for everything you need to know.
Lily-Rose Depp Opens Up About Her Role On The Idol
Speaking to Entertainment Tonight in a new interview, Johnny Depp's daughter says that she wanted to make her role as Jocelyn as authentic as possible and that's why she definitely did her research before filming.
But she does say that she didn't zero in on just one person. Jocelyn is a pop star that is struggling to pick herself up again after the death of her mother.
The 23-year-old actress said, "Of course, there are so many incredible pop stars of today that I have nothing but admiration and respect for — and of course, you can't help but thinking of when you think of a character like Jocelyn — but we're definitely not telling anybody else's story or trying to base her on any real person."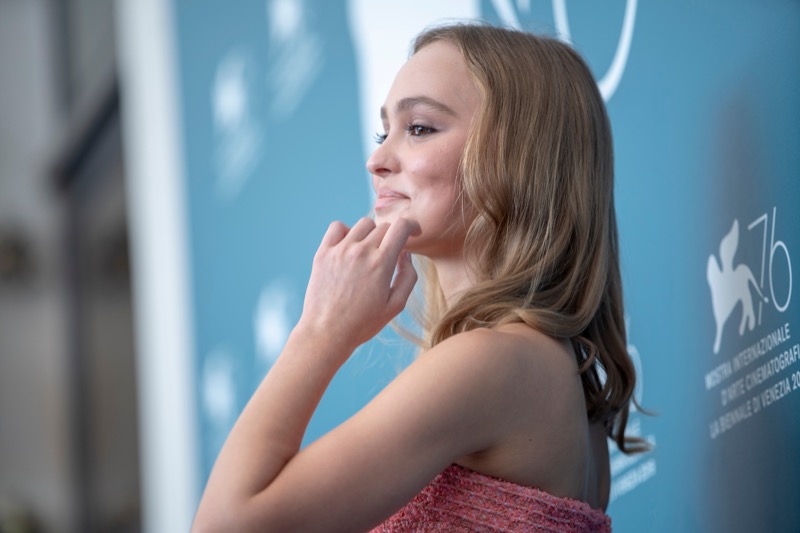 She continued, "We thought a lot about Sharon Stone in Basic Instinct and the Gene Tierneys and Lauren Bacalls… all of these women that were very inspiring to me for the role."
What's Next For Lily-Rose Depp?
Lily-Rose also had words of praise for the director, Sam Levinson. As many fans probably already know, The Idol received a standing ovation when it debuted in Cannes this past week. It's also the very first television show to ever debut at the film festival, too.
Speaking about the direction, Lily-Rose praised his "collaborative nature." She put it this way, "Sam is, for so many reasons, the best director I have ever worked with. Never have I felt more supported or respected in a creative space, my input and opinions more valued. Working with Sam is a true collaboration in every way — it matters to him, more than anything, not only what his actors think about the work, but how we feel performing it."
Tell us celebrity gossip fans, how do you feel about this story? Contribute to the buzz by dropping us a line with your thoughts in our comments section below. Also, come back here for all the latest news about your favorite Hollywood and reality television stars right here.
Editorial credit: Denis Makarenko / Shutterstock.com