Johnny Depp MUCH HAPPIER Following Standing Ovation At Cannes Festival
Johnny Depp is starting to put his life in order after suffering from a deep depression following the lawsuit, and family members, and no doubt fans, are happy about it. Here's what a source has to say about the "Jeanne Du Barry" star's wellbeing at the moment.
Family Members Are Reportedly Happy About The Improvement Johnny Depp Has Undergone
Johnny Depp's "comeback" is more than just a professional one, it's personal too. If you watched Depp walk the Cannes last week – his first red carpet appearance since the embarrassing Amber Heard lawsuit ended last year – you'd certainly see how much he appreciates the love he's getting for being back on our screens.
Prior to the lawsuit, Depp had lost a slew of high-profile movies, including a role in "The Secrets of Dumbledore" and the opportunity to reprise his famous character in "Pirates of the Caribbean."
Now, hopefully, all this is behind him, and he is looking forward to putting his life in order. His first significant return to the limelight was touring with his friend Jeff Beck, who passed away a few months later.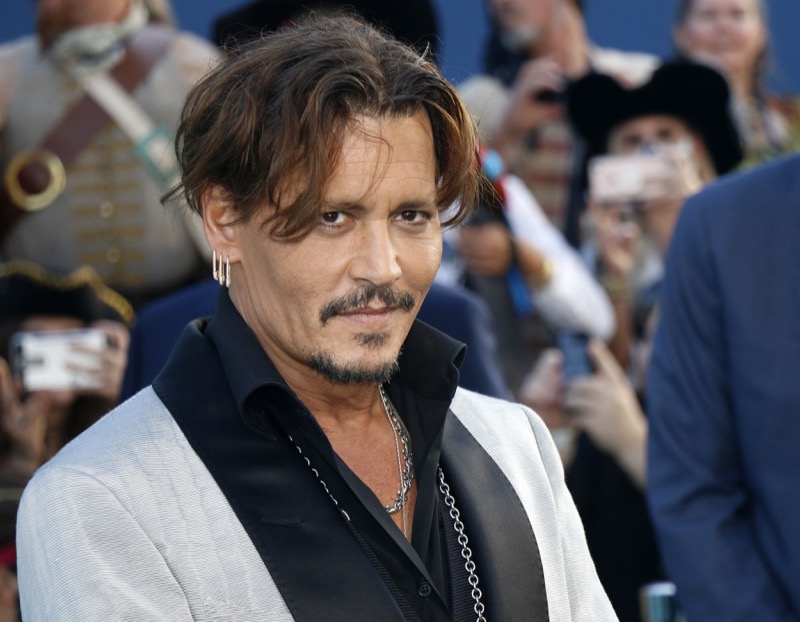 Speaking on the 59-year-old actor's health after he signed autographs for fans in France, a source said that he's definitely on his journey to healing.
"Johnny is doing fantastic. He really enjoys working and touring again. He has managed to turn his life around," the source revealed, adding, "He is prioritizing his health and work."
The source noted that his previous destructive lifestyle troubled those who were close to him. Currently, friends and family members are said to be "excited about how he turned things around. He is much happier too."
Johnny Depp Claims He Isn't "Boycotted" By Hollywood
Depp will be touring with his band The Hollywood Vampires soon, and after that, he will be taking a role offscreen as a director in the upcoming movie "Modi." So, busy, busy, busy.
At the Cannes press conference, Depp was asked if he felt boycotted by Hollywood following the controversy surrounding the defamation lawsuit he brought up against ex-wife Amber Heard.
"Do I feel boycotted now? No, not at all," he said. "But I don't feel boycotted by Hollywood because I don't think about it. I don't think about Hollywood. I don't have much further need for Hollywood myself."
He later added, "I keep wondering about the word comeback because I didn't go anywhere. As a matter of fact, I live about 45 minutes away. So yeah, maybe people stopped calling out of whatever their fear was at the time. But no, I didn't go nowhere. I've been sitting around."
Be sure to catch up on everything happening with Johnny Depp right now. Come back here often for all Johnny Depp spoilers, news, and updates.
Editorial credit: Tinseltown / Shutterstock.com