Khloe Kardashian Reveals Her Son's Name – And It's Normal
If you are thinking that the name is North, East, West, South or even Compass, you might want to think again. Khloe Kardashian has finally revealed the name of her baby boy and believe it or not, it is actually quite normal for Kardashian standards. Keep reading below for everything you need to know.
Khloe Kardashian – Reveals Her Son's Name – And It's Normal
For once, a member of the Kardashian family has named their child with a name that doesn't sound like a weather forecast. According to Page Six, Khloe and her on-again, off-again partner have named their son, who was born via surrogate, Tatum Robert.
As many Kardashian fans know, Robert was the name of Khloe's late father and is also the name of her brother, too.
One source close to the situation said, "There was talk about whether it should be Tatum Robert or should it be Robert Tatum. Some in the family were leaning more towards Robert, because it honors her dad and her brother, [Rob Kardashian]."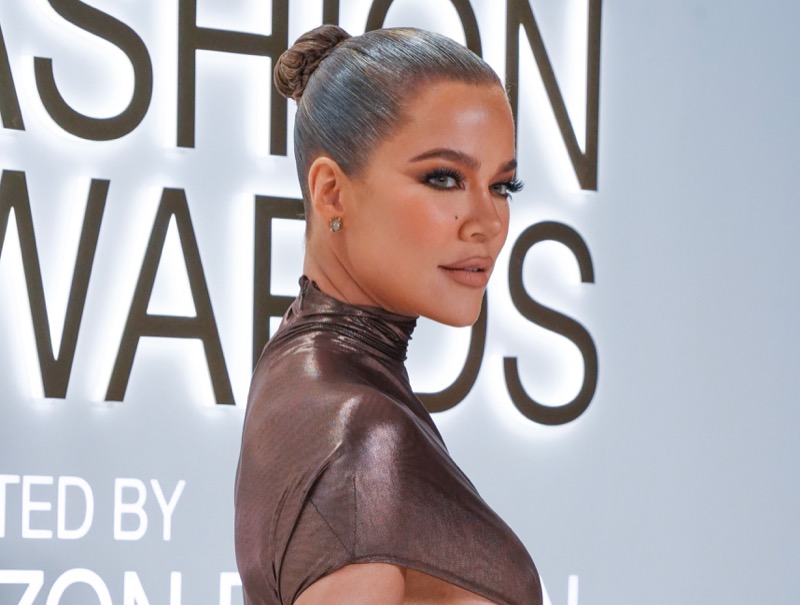 The tipster added, "Khloé wanted a name that was kind of unusual but not too out there and also keeping with the T theme."
It's a good thing that Khloe has finally settled on a name. That's because separate reports suggest that she may have other things to worry about. It's been suggested that Khloe is having a cash crunch and is being forced to ask her family members for money.
Is Khloe Kardashian – Having Money Problems?
One insider told The National Enquirer last month, "She's generous to a fault but also frivolous and forgetful – a bad combination when hundreds of thousands are flying out the door every month on staff, mortgage payments, travel and endless lifestyle treats.
Whenever Tristan needs something to tide him over, she gives to to him – it's a weird, co-dependent relationship. Khloe likes to put herself on a par with Kim and Kylie, but she hasn't got anywhere near their cash. She's way into the red and hitting up Kris and Kim, who want to help – but won't be used like an ATM."
So far Khloe herself has not made any comments about the matter just yet.
Tell us celebrity gossip fans, how do you feel about this story? Contribute to the buzz by dropping us a line with your thoughts in our comments section below. Also, come back here for all the latest news about your favorite Hollywood and reality television stars right here.
Editorial credit: lev radin / Shutterstock.com