Kim Kardashian Copies Kanye West's Wife, How?
Fans are convinced that Kim Kardashian is copying Kanye West's wife. The two women wore similar outfits in recent days. Keep on reading to learn more.
Kanye West's Wife Steps Out In Nude Bodysuit
Kanye West's wife Bianca Censori stepped out in a totally nude bodysuit. She also went nude in the sheer one-piece outfit. The couple visited Tuscany.
In the new photos obtained by The U.S. Sun, Kanye wore a black blazer with matching trousers and no shirt underneath. Once again, he went barefoot in just a pair of sheer black socks.
Bianca wore a sheer cream-colored bodysuit, which she went braless under. Her nipples are shown through the revealing ensemble.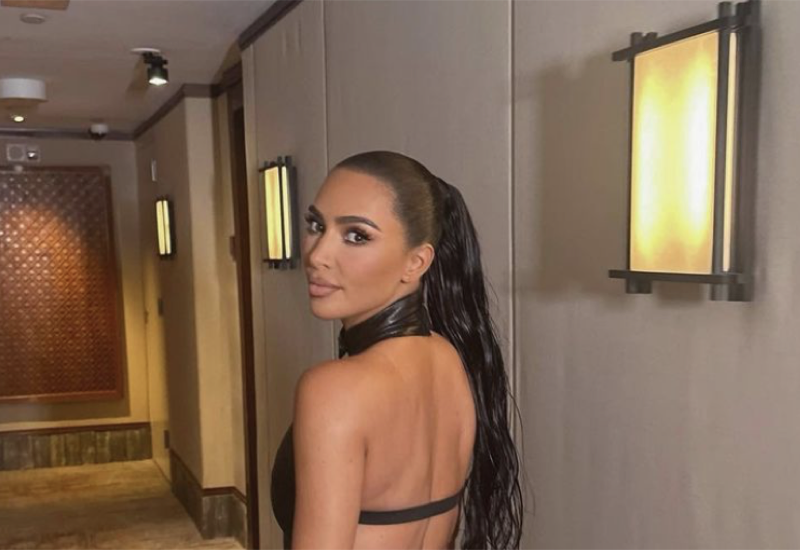 Bianca paired the look with white pumps and a brown cap on her head that was also made from stocking material. Kanye and Bianca met with a friend who wore a gray crop top and tight pants.
Kim K Shows Off Her SKIMS
Some fans have a feeling that Kim Kardashian is trying to copy Bianca. In her recent photos, she wore an olive green cropped T-shirt with a pair of matching leggings. The high-waisted leggings showed off her SKIMS underneath.
Kim paired the look with dark sunglasses. She also wore slippers and carried a large crocodile-style handbag. The Hulu star slicked her jet-black hair up in a sleek bun.
Kim Kardashian – Copying Bianca Censori?
The user Savings-Barber4695 shared the photos on the KUWTKsnark subreddit. The thread is titled, "Kim trying to show Bianca up?" Other fans took to the thread to share their thoughts. Some noticed similarities between Kim Kardashian and Bianca's outfits.
"Bianca doesn't need 3 layers of Spanx," one fan wrote. "Yeah, it's almost like she purposely wears the sheer fabric to show that she doesn't need the shapewear," a second user argued.
"Ah, I see Kanye has the white Amber Rose he always wanted," another noted.
Most fans couldn't help but notice how much shapewear Kim Kardashian was wearing. She tries to make herself as small and slim as possible. Yet, it shows the outline of her gigantic bottom. Some fans wondered if Kim got more work down on her body.
"They both look horrific in distinct, unique ways," a fourth user admitted. "Bianca looks like she's had a skinny BBL," another mentioned.
What are your thoughts? Do you think Kim Kardashian is trying to copy Bianca? Or, do you think it's just Kanye's influence? Sound off below in the comment section.