Kim Kardashian Reveals Her Kids' Discomfort In Growing Up With Camera
Having famous parents comes with a lot. Of course, there's the joy and pride that comes with everyone knowing who your parents are and what they do, but, it comes with a cost. Most times it costs privacy.
Every step you take the world gets to hear it or know about it before you, and that can be bothersome most times. Kim Kardashian has shared how uncomfortable it is for her kids to grow up with the camera.
In a May 22 episode of "On Purpose with Jay Shetty" podcast, the reality tv star who shares kids, North, 9, Saint, 7, Chicago, 5, Psalm, 4 with ex-husband Kanye West, said she comes clean to her children and tells them everything they wish to know.
"I'll talk to my kids about anything they want to ask me about," said the mom of 4, "I am so open and honest with my kids, I think that's the only way to be." She also said that if their questions are ones that their young minds are yet to understand, she keeps her response for a later time.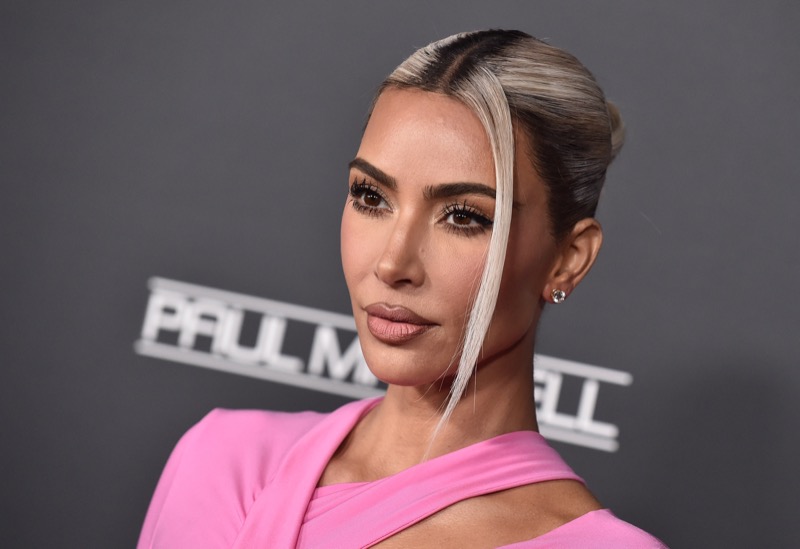 "It could be things they may not understand, and I'll wait to find the time to talk about it, but I think they grew up with the camera, and they grew up seeing that even as babies. We'd walk out and there'd be paparazzi, so it's not really something that they acknowledge a lot."
Kim Kardashian — Kim's Kids Do Set Boundaries
Referring to July last year, when North was caught on camera holding up a sign that reads "stop" to the paparazzi so they can stop taking photos of her at the Paris Fashion Show that she attended with her mom, Kim said that her children are beginning to set boundaries to paparazzi.
"It's not something they acknowledge a lot, but my daughter is really vocal and tell them when she doesn't want them around," said the beauty mogul. "I love when they use their little voices. They also have such a normal life and such a different life away from all that."
Kim went on to acknowledge her gladness over her sisters having children that are in age range with hers, "That's why I love that my sisters and I had babies at the same time, so we could be with each other and have these experiences together."
Kim also shared the one time her children had the time of their lives outdoor without being bothered by paparazzi or an unknown fan asking to take a picture with them or get an autograph.
She shared that, that one rare occasion happened during her recent trip to Japan with her children. No one bothered them till they left the country. "Everyone's really respectful. Even if they might recognize you, they don't ask for photos, It's a really amazing experience."
Be sure to catch up on everything happening with Kim Kardashian right now. Come back here often for all the Kim Kardashian's spoilers, news, and updates.
Editorial credit: DFree / Shutterstock.com