Kim Kardashian Slammed For Hanging Out With David Beckham
Kim Kardashian was slammed by fans for hanging out with David Beckham. At first, it looked like a friendly outing. However, fans think there's something happening. Keep on reading to learn more.
Kim Kardashian "Uncomfortable" With Victoria Beckham
Fans noticed how "uncomfortable" Kim Kardashian looked with Victoria Beckham. She took pictures with the Beckhams, which she shared on social media. While Kim looked quite cozy with David, the same wasn't the case with Victoria.
Kim and her kids traveled to Miami, Florida. They were there to support Lionel Messi's first time playing with the Miami CF soccer team. The Hulu star has been the talking of the rumor mill lately.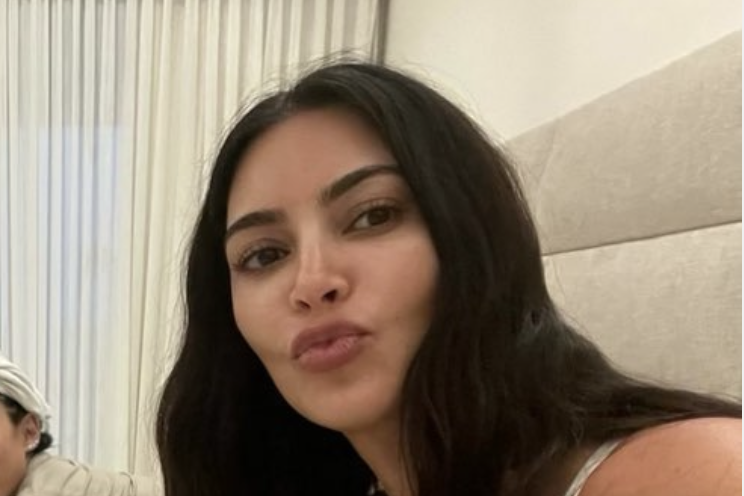 Reports previously claimed she was dating Tom Brady. There were also rumors that she was into Lionel and has been following him around. During this time, Kim and her kids took pictures with the Beckhams.
Victoria posted the photos on her Instagram feed. "Girls night! Kisses @kimkardashian," she wrote in the caption. Some fans think Victoria looked "uncomfortable" next to the reality star. They wanted to know why she looked stiff and had a strange expression on her face.
Hulu Star Slammed For Cozy David Beckham Photo
Meanwhile, other fans noticed the body language between David and Kim Kardashian. He had his arm draped around her. Others called out the SKIMS founder for looking awkward. Most of the criticism took place on Reddit.
"Kim looks so uncomfortable in all of these and I just really feel like she's privileged to meet the Beckhams," one fan noted.
"Kim needs new fashion lessons from Victoria," another added.
In the photos, Kim Kardashian wore a white cropped T-shirt with light-wash baggy jeans. She also had on a hot pink Chanel belt bag. The fashion designer wore a chic black jumpsuit that featured cut-outs at the sides.