Mama June Spoilers: Does Justin Stroud Work? Did He Get A New Job?
Mama June spoilers reveal that fans of the show would love to learn more about June Shannon's husband, Juston Stroud. During a recent thread on Reddit, there were some fans that were curious as to what he does for work. Is he only on a reality television show with her? How did he make money before? There are a lot of theories and speculation about him, so let's learn more about him.
Mama June Spoilers – June Shannon And Justin Stroud's History
There have been a lot of questions about Justin and how June met him. In their television wedding, they looked extremely in love despite all of the red flags viewers saw on the show. June actually married him after only dating him for six months.
This doesn't seem like anything new for June since she is always jumping from man to man, according to viewers of Mama June: Family Crisis and Redditors. Fans of the show were first introduced to him on Mama June: Road to Redemption. He would actually go with her to her meetings in rehab and she was happy that he had been through a lot of the same things.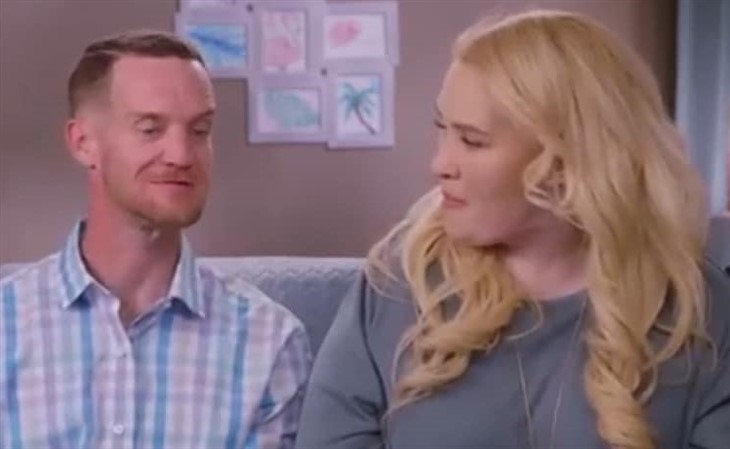 Justin and June actually met when they were both in recovery. Of course, fans weren't sure that this would be a good match since they were both struggling with addiction at the time. At that time, she told fans, "Justin is an amazing person and he understands everything I've been going through. I've been able to share stuff with him that I've never been able to share with other people- not even my kids and so it's really nice to have that partnership."
Mama June Spoilers – What Does Justin Stroud Do?
There are rumors swirling that Justin got a new job. It turns out that in his past, he worked as a tattoo artist and then worked as an auto mechanic. He hasn't had the best record though. It looks like he has had arrest warrants in Alabama for possession of marijuana. He also went to jail for theft and burglary.
At first, this relationship seemed like it wouldn't last. These two were both struggling with their own issues and fans weren't too sure if this was going to be the best thing for the two of them. It turns out that they made quite the connection and they are still going strong. June and Justin both seem incredibly happy these days and it is important to Justin that all of their families are close too. He is very close to June's daughters and some fans even think that they prefer to have him around.
As of right now, Justin has been keeping his followers updated on life on his Instagram account. He continues to share wedding photos and videos with June.
Be sure to catch up on everything happening with Mama June right now. Come back here often for Mama June spoilers, news, and updates.