Y&R Spoilers: Is Elena Hiding Baby Ava?
The Young and the Restless (Y&R) spoilers hint that Elena Dawson (Brytni Sarpy) could be hiding baby Ava. Sally Spectra (Courtney Hope) lost her baby and is still grieving.
She blames Adam Newman (Mark Grossman) for making the decision. He chose to save Sally's life since there was no hope for their baby.
Fans wondered about Elena's whereabouts. Find out why some claims he ran off with the baby.
The Young And The Restless Spoilers – What Happened To Elena Dawson ?
The viewers want to know what happened to Elena. One brought up this possible theory on Soap Central forums. The Young and the Restless watcher thinks she took off with baby Ava. This could cause an interesting storyline.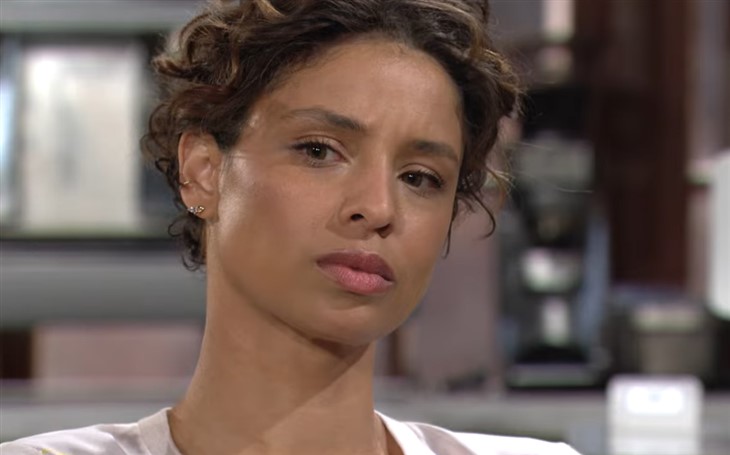 "Thoughts on Elena's whereabouts," the original poster noted. "She's a smart dr. and not thinking clearly right now. Do you think she has Eva? I do!"
Y&R fans took to the thread to share their thoughts. Some love the idea, while others aren't as convinced.
"I seriously doubt it. Elena is a safe, boring character. Characters like that tend to make it difficult for writers to keep them in stories. Elena may pop up soon as someone's doctor or to give Nate and Victoria the evil eye. Other than that, I don't see the character as a front burner and all," one user noted.
Y&R Spoilers – Fans Forget About Elena Dawson
Most of The Young and the Restless fans admitted they forgot about Elena. She was such a non-character that they haven't thought about her. It's strange that she disappeared since she was a major part of Sally and Adam's storyline.
However, it goes to show that the Y&R writers don't know what to do with the character.
One fan noted, "I had actually forgotten all about her. They have never really fleshed her character out. All she seems to do is go to the hospital, and when she's not there she talks about how tired she is from working at the hospital, and then she heads back to the hospital."
Y&R fans believe that baby Ava sadly passed away. Elena told Adam there was nothing they could do to save her. While Elena is missed by some, she needs a storyline that showcases her heart and truth.
What are your thoughts? Do you think Elena snatched baby Ava? Where do you think she went? Sound off below in the comment section.
As always, check back for more Y&R spoilers, news, and updates.