Kourtney Kardashian Reveals Pregnancy Scare
Kourtney Kardashian and her husband Travis Barker recently experienced a medical emergency. And at first, the reality TV stars didn't share details.
However, now Kourtney feels ready to discuss her scary pregnancy complication. And the reality TV star made sure to thank doctors for saving the life of her unborn baby. Get all the details below.
Kourtney Kardashian Reveals Pregnancy Fears
Travis Barker, 47, and Kourtney Kardashian, 44, just went through what they first called a medical emergency. But now the Kardashians star and her Blink-182 drummer hubby have revealed that she experienced a pregnancy complication, reported People.
And Kourtney turned to social media to share. Next to a pic of her hand holding her husband's hand, Kardashian revealed, "I will be forever grateful to my incredible doctors for saving our baby's life.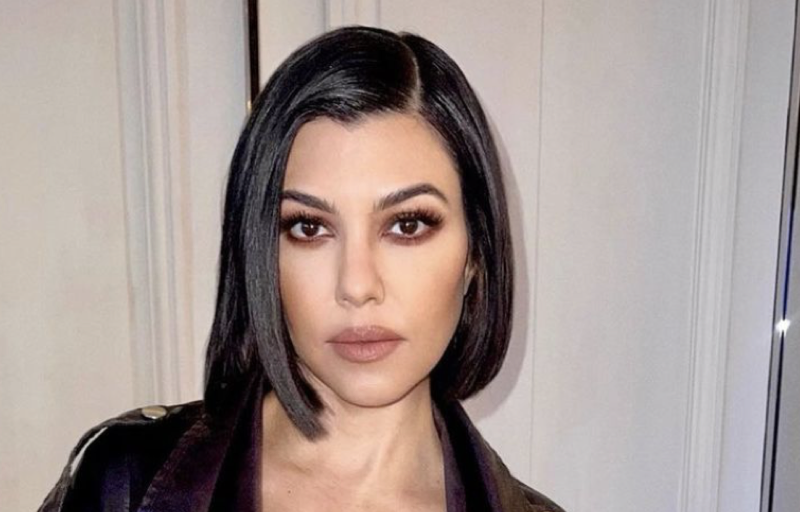 I am eternally grateful to my husband who rushed to my side from tour to be with me in the hospital and take care of me afterwards, my rock. And to my mom, thank you for holding my hand through this."
But Kourtney also confessed that after "three really easy pregnancies in the past, I wasn't prepared for the fear of rushing into urgent fetal surgery. I don't think anyone who hasn't been through a similar situation can begin to understand that feeling of fear," she added. And the reality TV star expressed her "whole new understanding and respect for the mamas who have had to fight for their babies while pregnant."
Kourtney Kardashian Shares Her 'Blessing'
And the reality TV star finished by writing, "Praise be to God. Walking out of the hospital with my baby boy in my tummy and safe was the truest blessing."
But Travis shared his own social media post about the scary situation. And Barker wrote, "God is great. I flew home for a life-threatening emergency surgery for our baby that I'm so grateful went well. I want to say thank you for all the support. Tour resumes Friday."
Kourtney Kardashian reveals she had urgent fetal surgery to save the life of her and Travis Barker's baby. pic.twitter.com/7FZ4ZpiEFX

— Pop Base (@PopBase) September 6, 2023
The drummer had postponed his European tour dates with Blink-182 when he learned the news. But at the time, the band referred only to "an urgent family matter" that caused "Travis to return home to the States. The Glasgow, Belfast, and Dublin shows are being postponed. More information in regards to his return to Europe and rescheduled dates will be provided as soon as available."
When Barker's and Kardashian's baby arrives, the infant will join her sons Reign Aston, 8, and Mason Dash, 13, as well as her daughter Penelope Scotland, 11, with her ex Scott Disick. And Barker has three children with his ex Shanna Moakler. They include his son Landon, 19, daughter Alabama, 17, and stepdaughter Atiana, 24.
Tell us what you think. Would you like to see Kourtney and Travis share more about her pregnancy complication on the Kardashian family's reality TV show? And after you share your views, check back on our site for more celebrity news.