Matt Damon Reveals The Behind The Scenes Negotiation He Had With His Wife Regarding His Acting Break
Imagine engaging in a serious conversation with your partner over taking a break from your busy career and somehow, you managed to agree, but on one condition and one condition only. After sealing the negotiation, you get a call that the condition you brought to the table is actually happening… What a coincidence!
This is actually what happened between the "Oppenheimer" actor Matt Damon and his wife Luciana Barroso. Matt and Luciana had "negotiated extensively" about taking a break from his acting, however, there was a stipulation attached.
Matt Damon — The Stipulation Placed On Matt's Acting Break
In an interview with "Entertainment Weekly" on Monday, July 17, Matt and his "Oppenheimer" co-stars Cillian Murphy, Emily Blunt, and Robert Downey Jr., sat to discuss the upcoming movie directed by Christopher Nolan who was also present in the gathering.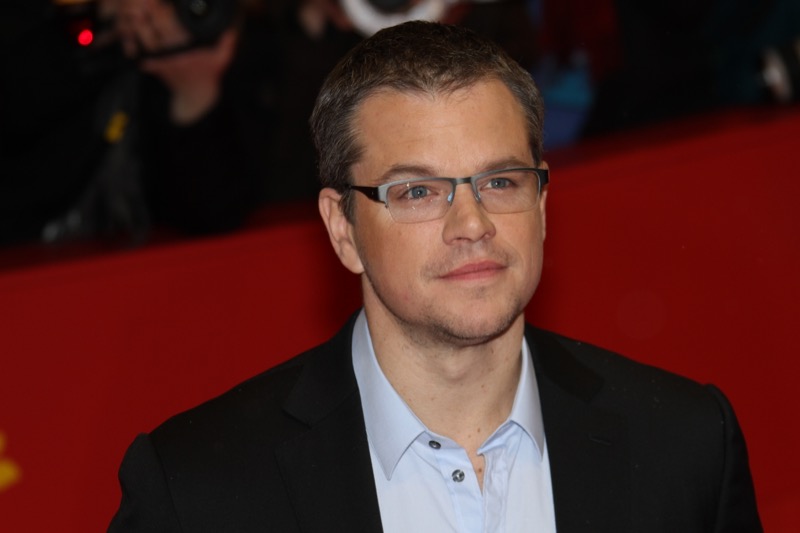 During their conversation, the actor who also starred in the 2004 "Interstellar" which was also directed by Christopher, revealed to his cast mates that before starring in "Oppenheimer," he had agreed to Luciana that he would stay away from acting for a while.
He said that the agreement was that the only time he would return is if he got a call from Christopher — which from what he knows of the director, wouldn't be happening anytime soon. But then, surprise, surprise, he got the call and next thing he knew, he was filming "Oppenheimer."
While sharing how the negotiations took place during their couple's therapy, Matt said, "This is going to sound made up, but it's actually true. I had — not to get too personal — negotiated extensively with my wife that I was taking time off."
"I had been in Interstellar, and then Chris put me on ice for a couple of movies, so I wasn't in the rotation, but I actually negotiated in couples therapy ­— this is a true story — the one caveat to my taking time off was if Chris Nolan called," continued Matt.
Matt who played Gen. Leslie Groves in the upcoming film added, "This is without knowing whether or not he was working on anything, because he never tells you… He just calls you out of the blue." What a coincidence!
Matt Damon — On Christopher's Surprise Phone Calls
Concurring with Matt on Chris' unpredictable/unexpected phone calls, Cillian shared that he also received an unexpected call from Chris to play J. Robert Oppenheimer.
Cillian said, "Chris's way of operating is that he just calls you out of the blue, I genuinely had no idea. He said he was making a movie about Oppenheimer and he said, 'I'd like you to play Oppenheimer' I had to sit down. It was kind of overwhelming."
Christopher on the other hand admitted that calling his casts out of the blues is "fun." According to Chris, "[It's] a fun way to do it, but it means that it's very difficult to call you to go out to dinner or something. Because every time you answer the phone it's like, 'What's it going to be?'"
Be sure to catch up on everything happening with Matt Damon right now. Come back here often for all the Matt Damon's spoilers, news, and updates.
Editorial credit: Denis Makarenko / Shutterstock.com