Ryan Seacrest Reveals If Talk Show Exit Will Impact American Idol
Ryan Seacrest recently stunned fans who loved his talk show with Kelly Ripa. And Seacrest shared his plans to depart. But ever since that announcement, fans have wondered if Ryan will also exit American Idol.
Find out what the long-time American Idol host shared about his future on the show. And learn what else he revealed about the singing competition. Get all the details below.
American Idol Spoilers — Ryan Seacrest Spills!
Because of rumors surrounding Ryan Seacrest's exit from "Live With Kelly and Ryan," Seacrest spilled some spoilers about his other show, American Idol. And the 48-year-old denied reports that he will also depart the singing competition. However, Ryan also took the opportunity to praise what American Idol offers via Us magazine.
"I really like the live shows," gushed Seacrest. And he also reflected on his relationship with judges Katy Perry, Luke Bryan and Lionel Richie. However, Ryan then made it clear that he remains part of the American Idol world in the show's 21st season.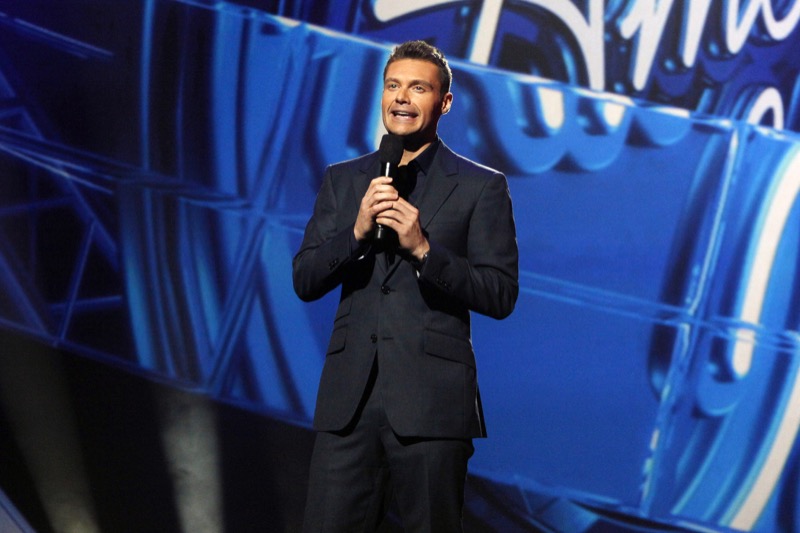 And as a group, Seacrest noted that they all still love each other after starting their sixth season as a show biz family. "We're in our sixth season together. This is more of a statement. How crazy is it to think we've been doing this for six years already and we're still able to put up with each other? Everybody enjoys everybody."
But part of the key to that joy comes in trusting judges Richie, 73; Perry, 38, and Bryan, 46, shared Ryan. And as the host since 2002, Seacrest has survived the ups and downs in the judge musical chairs. The current group joined in 2018 amid the move from Fox to ABC.
But Richie couldn't resist teasing Ryan. And he joked, "We were trying to be a little bit on the edge of polite. But now it's just full-on war," added the American Idol judge about changing relationships. "Also, I gotta tell you, just hanging out after the show," he reflected about their friendships. "I thought I would know everything [about them]. And we hang out one more night, I go, 'Oh, I found out one more thing.' I love it."
https://twitter.com/AmericanIdol/status/1631821768469155840
Kelly Ripa – Talk Show Spoilers — Ryan Seacrest Turns Over Host 'Baton'!
And as Seacrest offers his American Idol update, Kelly Ripa shared her news after Ryan's exit. However, Ripa first praised Seacrest for his contributions since taking on the role as Kelly's daytime co-host in 2017. "I'm so grateful to have spent the last six years beside my dear friend of too many decades to count," shared the 52-year-old. And she added that she "will miss starting my days with Ryan. Ryan's energy, passion and love for entertainment is one-of-a-kind."
But Seacrest shared his enthusiasm for passing "the baton" to his replacement. And Kelly's husband, Mark Consuelos, will replace Ryan as co-host. The couple, who tied the knot in 1996, co-parent kids Michael, 25, Lola, 21, and Joaquin, 19.
And after working together on All My Children, Mark joked, "We figured that since we started our careers together, we might as well finish them together." But he added, "We figured the idea 'what could possibly go wrong?' is something we'd definitely like to explore. Now, we have the chance."
However, Ripa focused on praising the opportunity. And she reflected, "So many wonderful moments have happened while with ABC." As a result, Kelly feels "it only makes sense for us to come full circle and work together once again for the show that has given us so much joy and so many years of memories."
Tell us what you think. Do you feel that Ryan Seacrest made the right decision to exit the talk show and stay with American Idol? And after you share your views, check back on our site for more celebrity news.
Editorial credit: Joe Seer / Shutterstock.com