Shakira Charged With Tax Evasion For The Second Time, Spain Demands $7 Million
And just like that, Shakira lands herself another tax evasion lawsuit case. The Columbian singer who is set to stand trial for her $13.9 million tax fraud case this year, finds herself in another tight corner as she was recently slammed with another lawsuit case for allegedly owing Spain $7.1 million (6.7 million euros) in her 2018 income. — Per "Associated Press."
According to the Associated Press, the Barcelona prosecutors are accusing Shakira of using the services of an offshore company located in a tax haven to evade tax payments.
The report comes a year and two months after it was revealed that Shakira owed $13.9 million in tax for her stay in Spain from 2012, 2013, and 2014.
Shakira — On Shakira's Previous Tax Evasion Case
In July 2022, it was revealed that in the year 2018, Shakira was charged with tax evasion between the years 2012 and 2014.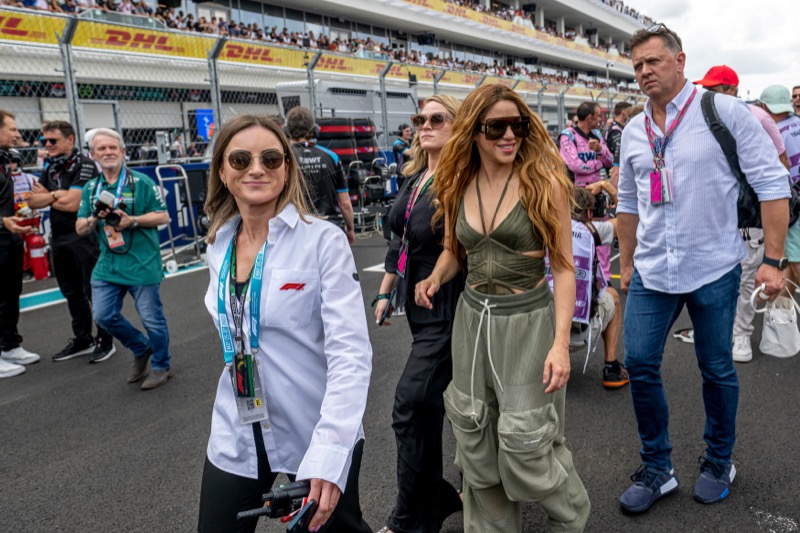 According to Barcelona prosecutors, Shakira was living in Spain during that period of two years but she claimed to have been living abroad at the time.
At the time, Shakira, 46, claimed that between the years 2012 and 2014, she was living in a different country and was always away doing her musical works. She also claimed that her visits to Spain were for official purposes only.
This tax evasion case was centered on the fact that Shakira lived in Spain for two years and, normally, people who live in Spain for up to six months are considered residents and they can begin tax payments.
It was also revealed that Shakira was invited by the prosecutors to come and reach a form of an agreement but she declined the invitation because she was too confident in the evidences she had and her lawyers.
In a September 2022 interview with Elle Magazine, Shakira made it known that she has her reasons for standing up to the Spanish for claiming that she was evading her taxes, "I've paid everything they claimed I owed, even before they filed a lawsuit, so as of today, I owe zero to them," said the "El Jefe" singer to the outlet.
Shakira revealed that she chose to fight this tax evasion issue because it was a "matter of principle" and "Because I have to fight for what I believe; because these are false accusations."
Shakira went on to say that she has solid evidence that points out that she never skipped taxes and that while she was dating her ex-boyfriend Gerald who happens to be a Spanish citizen, she was rarely in the country. "While Gerard and I were dating, I was on a world tour. I spent more than 240 days outside of Spain, so there was no way I qualified as a resident."
Shakira is liable to serve a jail term of 8 years if found guilty of the charges labeled against her
Be sure to catch up on everything happening with Shakira right now. Come back here often for all the Shakira's spoilers, news, and updates.
Editorial credit: motorsports Photographer / Shutterstock.com