Shania Twain Talks Aging, Sagging, And Wrinkling
Can you imagine that once upon a time, the "Waking Up Dreaming" singer considered getting breast reduction surgery? In a world where most people wanted bigger busts, the country-pop singer wanted hers to be smaller.
Well, Twain isn't the only one happy she didn't go through with that plan.
Shania Twain – Said She Needed To Have A Naked Picture Of Herself Taken So She Could Learn To Love Her Body
After years of battling with body confidence issues, Shania Twain has reached the point where she's accepting her body the way it is, sags and all.
In a new interview with the Mirror, the star, 57, shared that she needed to think deep about what matters in life – along with having her nude photo taken – for her to come to terms with her aging body.
"I was freaking out inside but nobody knew it," the "Forever and for Always" singer said. "Now, I look at myself naked and I like the honesty about myself."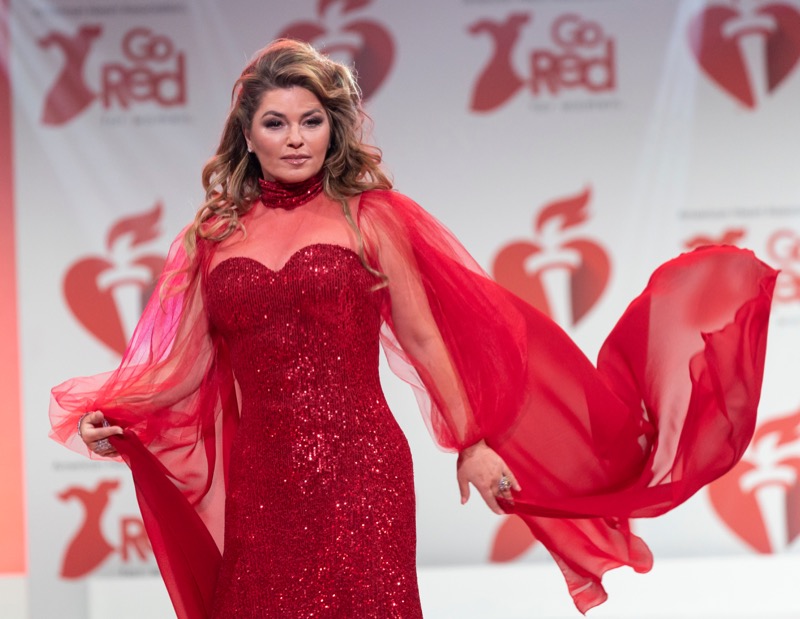 "There were times I did like turning the lights off as all I could see were the imperfections so I said, 'OK, how can I face this and get this to a point where I accept it?'" she continued. "So I did a nude photography session to find a more healthy and realistic perspective on myself."
The nude photo shoot was so successful that Twain decided to share her experience and her takeaways from that moment. "I say you should look in the mirror and be fine with that," she explained. "I am only going to get older and saggier – if I hate myself now then what state am I going to be in in five or 10 years?"
Shania Twain – Reveals She Struggled With Her Changing Body
Twain also touched on her teenage years and what it was like going through puberty and not like what her body was growing into
"When I was a teenager, my boobs got so big. I could not stop them from bouncing so I had to strap them down and wear two bras and loose clothing," she explained. "I just did not want these boobs and I thought I wanted a breast reduction but they settled down. I thought, 'It is a good thing I did not do that. This is how I am supposed to look.'"
Be sure to catch up on everything happening with Shania Twain right now. Come back here often for all Shania Twain spoilers, news, and updates.
Editorial credit: lev radin / Shutterstock.com