Survivor Host Jeff Probst Promises 'Intoxicating' New Season!
Jeff Probst has become known as the face of Survivor. But while Probst now hosts, produces, and serves as show runner, the Survivor king initially hesitated about the show. And in a new interview, Jeff looked back at how his views on Survivor have changed through the years.
Find out what Probst shared. And learn what the Survivor host promised about the new season. Get all the details below.
Survivor Spoilers – Jeff Probst Promises 'Marvelous' New Season
Jeff Probst knows just how much to reveal to keep Survivor viewers eager for the next episode. But the Survivor host didn't start out with that knowledge when the show first debuted in 2000. And Probst admitted that initially, he even "had a chip on my shoulder about being called a 'host,'" according to the Chron.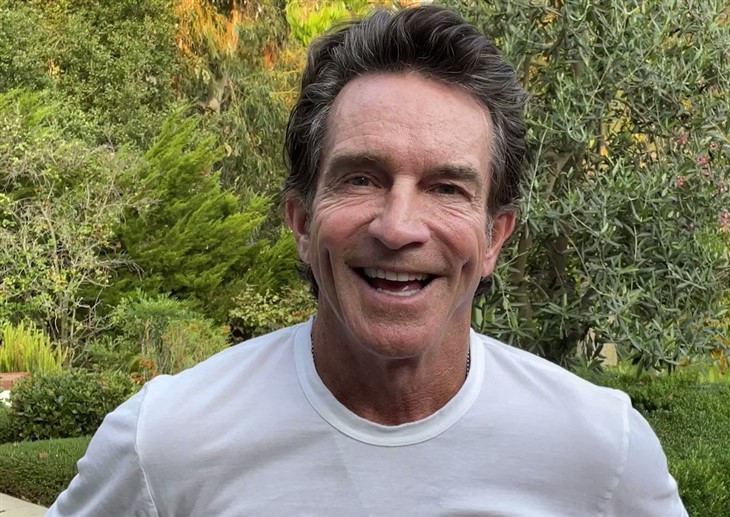 However, as Jeff thinks about the 44th season of Survivor, he feels more excited than ever. "I hope it's clear that I'm really into Survivor. It remains a marvelously-designed game," praised Probst about the show that made him a star. And Jeff enthused about the way that Survivor "tests survival skills in a forbidding — if lovely — environment along with the social and scheming skills to remain standing at the end to collect the $1 million prize."
However, Survivor has experienced challenges through the years. For instance, some experiments got tossed after one season, such as fire tokens. And scandals such as a player who allegedly behaved inappropriately to young women caused some to wonder if Survivor could handle such problems. But Probst feels that the show's producers continue to learn and change.
Survivor Spoilers – Prepare For 'Biggest Adventure'
Because of the show's design, Probst feels that Survivor offers an adventure for both viewers and players. And he also feels enthusiastic about the way that producers increased the diversity. The cast for the new season includes five Black contestants, three Latinos and an Asian American. But Jeff also wants to attract people who have never seen Survivor.
"People that don't watch 'Survivor,' I think they may mistake it for some sort of survivalist's show," said the host. And he also feels that those who never watch the show "label it with this idea that it's just a reality show." But instead, Probst sees Survivor as "one of the biggest adventures you can ever go on, either as a player or a viewer."
'Survivor' host Jeff Probst says season 44 is 'electric', and also addresses the possibility of idol expiration dates. https://t.co/5yNNbSVxGz

— Entertainment Weekly (@EW) February 27, 2023
And Jeff promised that viewers who watch the first episode of Survivor 44 will discover the "intoxicating" aspect of the show. "I honestly believe one of the reasons we're still on the air is that it's compelling. If people watch the first episode of 'Survivor' 44,' I don't know how you're not going to watch the second episode. You're going to be hooked," he promised.
And for those who want more, Probst will host a podcast with show producer Brittany Crapper. Because it will air after each episode, Jeff hopes to use his podcast as a way to show how the episode developed. And rather than feature spoilers, On Fire with Jeff Probst will ideally strengthen the show's relationship with viewers.
Tell us what you think. Do you plan to watch the new season of Survivor? And after you share your views, check back on our site for more TV news.