Will Smith's Wife Jada Pinkett Smith Slammed As Facebook Ends 'Red Table Talk'
Will Smith's wife Jada Pinkett Smith famously hosted her online talk show, Red Table Talk, on Facebook. But now the company has changed its focus. And that resulted in Facebook cancelling Jada's show.
However, social media commentators reacted to the news by slamming Will's wife. Find out more about the cancellation. And learn how social media reacted below.
Facebook Cuts Jada Pinkett Smith's Online Talk Show
Jada Pinkett Smith featured numerous celebrities, including her husband Will Smith, on Red Table Talk. But now Facebook has eliminated Jada's online talk show. And because the series finished its original plans, it won't return in the same way. However, the producer has begun seeking options for Pinkett Smith's show, according to Page Six.
The end of Red Table Talk comes amid former head of development and programming Mina Lefevre's exit from Meta, the parent company of Facebook. And Meta also has changed its focus.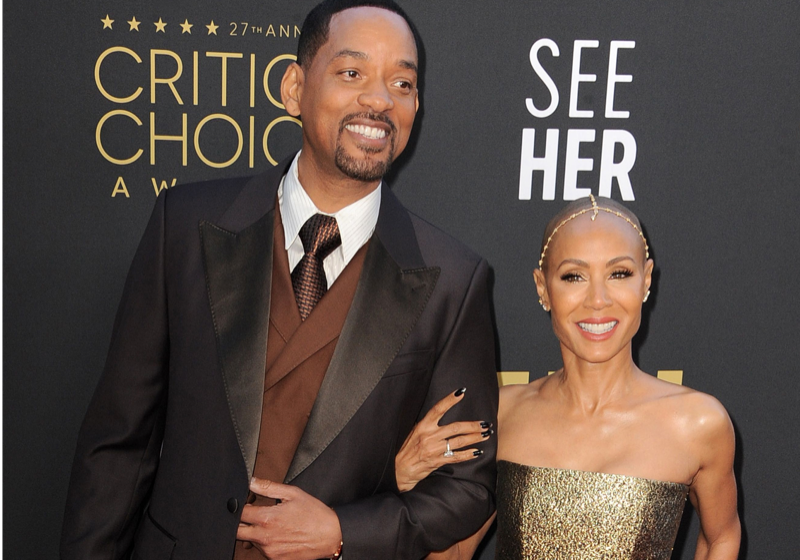 As a result, Jada and her co-hosts will no longer offer celebrities the chance for a sympathetic stop on their apology tours. Pinkett Smith's co-hosts included her daughter, Willow Smith, and her mother, Adrienne Banfield-Norris.
However, Jada's husband Will Smith ranks as her most famous Red Table Talk guest. The couple dished on her relationship with singer August Alsina. And Jada also talked about her husband's infamous 2022 Oscars scandal. In the wake of Smith slapping comedian Chris Rock on live television, Jada shared her views.
Jada Pinkett Smith's 'Red Table Talk' canceled by Facebook https://t.co/Vr1MzXIWYv pic.twitter.com/vfn897Inmz

— Page Six (@PageSix) April 27, 2023
Reflecting on her husband hitting Rock, Pinkett Smith expressed her goals. And she wanted "these two intelligent, capable men [to] have an opportunity to heal, talk this out and reconcile. The state of the world today, we need them both," added Jada of Will and Chris. "And we all actually need one another more than ever. Until then, Will and I are continuing to do what we have done for the last 28 years, and that's keep figuring out this thing called life together. Thank you for listening."
Social Media Mocks Jada Pinkett Smith
However, Jada talked with many other celebrities prior to Red Table Talk ending. For instance, Jordyn Woods got candid after kissing Tristan Thompson at a party. Jordyn and Kylie Jenner had bonded as best friends prior to the canoodling. But because Kylie's sister Khloe Kardashian was dating Tristan, Jordyn's friendship ended. Pinkett Smith also hosted Demi Moore, Sandra Bullock, Kelly Osbourne and Ireland Baldwin on her talk show.
But social media seems to feel no sympathy for Jada's show getting cancelled. For instance, Reddit commentators responded by mocking Pinkett Smith. "That's a real slap in the face," joked one unsympathetic critic about Facebook scrapping Red Table Talk. And others admitted viewing the show as "just a thing where a rich person turned on a camera and talked at it with their other rich friends and posted it to Facebook."
But some went even further, spinning Chris Rock's joke about Jada's hair loss. For example, one Reddit commentator called Jada a "bald-faced liar." And another wrote, "Enough to make you pull your hair out." Several referred to Rock's "GI Jane" comments, with one warning, "Will Smith wants to know your location." However, one wrote, "I'd be happy if I never heard from the Smith [family] again."
Tell us what you think. How do you feel about Facebook cancelling Jada Pinkett Smith's Red Table Talk? And after you share your views, check back on our site for more celebrity news.
Editorial credit: Tinseltown / Shutterstock.com