Taylor Lautner Shares His Thoughts On Taylor Swift's Album 'Speak Now (Taylor's Version)' Re-Releasing
The "Twilight" actor Taylor Lautner has confidently marked himself safe in the lyrics of ex-girlfriend Taylor Swift's long-awaited album, "Speak Now (Taylor's Version)."
On Tuesday, May 16, the actor and his same-name wife Taylor Dome (although she now goes by Lautner, and prefers to be called "Tay" just to avoid confusion), made their appearance at "Today.com" to promote their podcast "The Squeeze."
There, Lautner was asked if he's worried about the contents of "Speak Now," especially the album's emotional track "Back to December" which is said to be dedicated to their breakup, Lautner denied feeling any form of worry.
"I think it's a great album. Yeah, I feel safe," said Lautner before joking that he's however, "Praying for John." The last comment was made in reference to John Mayers who also dated Swift.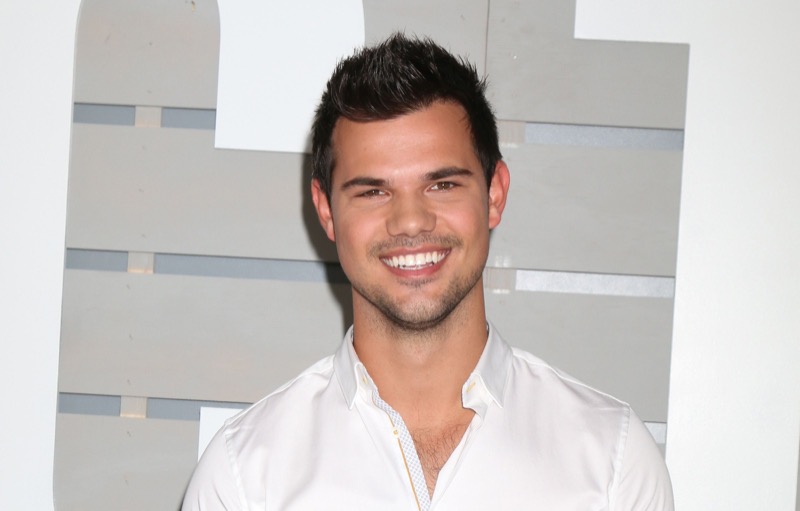 Taylor Lautner — Excerpts From The Lyrics Of "Dear John"
The lyrics of "Dear John" is highly emotional and somehow speak of coming out from a narcissistic relationship. Some of the most triggering words include, "Maybe it's you and your sick need to give love then take it away / And you'll add my name to your long list of traitors who don't understand / And I'll look back and regret how I ignored when they said, 'Run as fast as you can.'"
"I see it all now that you're gone / Don't you think I was too young to be messed with? / The girl in the dress wrote you a song / You should've known, you should've known."
"Dear John" clearly points out that Swift did right by walking out on the relationship, unlike "Back to December" where Swift admitted to be at fault and wished she could go back in time to amend her mistakes.
Some of the lyrics to "Back to December" says, "But this is me swallowin' my pride / Standin' in front of you sayin' I'm sorry for that night / And I go back to December all the time."
Taylor Lautner — Lautner Took His Jokes Far
Even after sharing that he prays for Mayers, Lautner went to "The Happy Hour on SiriusXM's Today Show Radio" the following day to say, "I was definitely joking."
Meanwhile, that same day Lautner went further by sharing a TikTok video of himself kneeling down to pray while "Dear John" played in the background.
He later went on to reveal that his wife Dome who's a big fan of Swift told him that once his post goes viral, he should do well to expect Swift's fans on his doorstep.
Lautner said, "She's like, 'That's gonna really trigger the Swifties,'" Lautner said. "Or, I mean, they're supportive of it because, I mean, I don't know. I personally think John is a very talented musician, but I am aware of a couple songs that were on that album."
Early this month, on May 5, to be exact, during Swift's Eras tour concert in her hometown of Nashville, she announced that Speak Now would be her next rerelease before sharing the news on her social media accounts.
Swift said, "My version of Speak Now will be out July 7 (just in time for July 9th, iykyk)," she wrote on Twitter. "I first made Speak Now, completely self-written, between the ages of 18 and 20. The songs that came from this time in my life were marked by their brutal honesty, unfiltered diaristic confessions and wild wistfulness."
She continued, "I love this album because it tells a tale of growing up, flailing, flying and crashing … and living to speak about it. With six extra songs I've sprung loose from the vault, I absolutely cannot wait to celebrate Speak Now (Taylor's Version) with you."
Be sure to catch up on everything happening with Taylor Lautner right now. Come back here often for all the Taylor Lautner's spoilers, news, and updates.
Editorial credit: Kathy Hutchins / Shutterstock.com