The Young And The Restless Early Weekly Spoilers: Sharon Disturbed, Audra Conspires, Summer Confesses
The Young and the Restless early weekly spoilers are in. During the week of May 29, fans can expect Sharon Rosales (Sharon Case) to share disturbing information. Audra Charles (Zuleyka Silver) conspires against Nick Newman (Joshua Morrow). Victor Newman (Eric Braeden) interrogates Nate Hastings (Sean Dominic) about his end game. Plus, Summer Newman-Abbott (Allison Lanier) makes a confession. Keep reading to find out what is coming up.
The Young And The Restless – Summer Newman-Abbott Confesses
Y&R early weekly spoilers reveal that Summer will make a confession. Now, it's too early to determine if Summer makes an admission to Chance Chancellor (Conner Floyd), Daniel Romalotti Jr (Michael Graziadei), Kyle Abbott (Michael Mealor), or someone else. In any case, don't expect Summer to tell the whole story, though.
Phyllis Summers (Michelle Stafford) will continue pushing Summer to her breaking point – physically, emotionally, and mentally. It won't matter to Phyllis, though. As long as she doesn't go to prison for framing Diane Jenkins (Susan Walters) and killing Jeremy Stark (James Hyde), Phyllis will insist that Summer risk it all to protect her.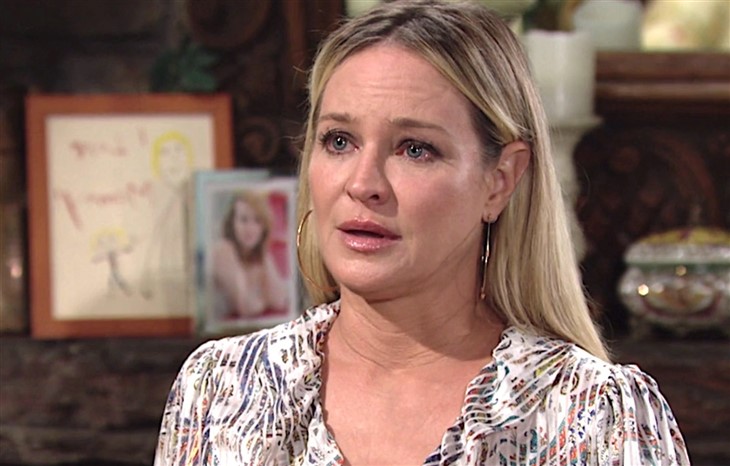 Now, Summer might admit to Kyle that she knew Phyllis was alive before Daniel's bombshell visit. However, Summer might claim that it was a bad connection ro that Phyllis wouldn't tell her anything. Summer might even claim to think that Phyllis was a hallucination from her intense grief.
Y&R Early Weekly Spoilers – Victor Newman's Interrogation
Across town, another mansion will be filled with conflict across town. That household is the Newman family. It is teased that everyone will continue worrying about Victoria Newman (Amelia Heinle). Nick thinks that Nate is gunning for Victoria's job.
As for Nikki Newman (Melody Thomas Scott), she's more concerned about Victoria's well-being. The last thing Nikki wants is for Victoria to go through a bad scenario with Nate just as she did with Ashland Locke (Richard Burgi/Robert Newman).
When nobody can get through to Victoria, Victor summons Nate. It is teased that Victor will demand the truth from Victoria's new stud muffin.
The Young And The Restless Spoilers – Sharon Rosales Disturbed
The Young and the Restless early weekly spoilers reveal that Sharon will continue to be disturbed. In fact, Sharon will share information that is really unsettling. So far, Sharon's champagne mystery is just beginning. However, it is teased that there will be a connection from the past.
So, what disturbing information does Sharon find out? Will Nick rush to save the day?
Y&R Early Weekly Spoiler – Early Weekly Spoilers
Early weekly spoilers also suggest that Audra will conspire against Nick. So, let's see what kind of messes Audra will start this time. Share your thoughts and remember to keep watching the soap to find out what happens next.
Be sure to catch up on everything happening with Y&R right now. Come back often for the Young and the Restless spoilers, news, and updates.