Will Smith Protected His Image On 'Fresh Prince Of Bel-Air': Here's How!
Will Smith famously starred in and became the executive producer of The Fresh Prince of Bel-Air. But a new book goes behind the scenes to reveal life for those who worked with Smith.
And among the insights, the chapter devoted to The Fresh Prince Of Bel-Air reveals just how far Will went to protect his image.
Find out what Smith rejected in order to save his reputation while filming the show. And learn what those who worked for him revealed. Get all the details below.
Will Smith – Dominated Filming Fresh Prince Of Bel-Air
From acting to producing, Will Smith became the one to watch during filming of The Fresh Prince of Bel-Air. And now those who participated in the show have revealed what happened behind the scenes. For instance, one of the Fresh Prince of Bel-Air writers recalled via Yahoo how Smith reacted when a joke fell flat.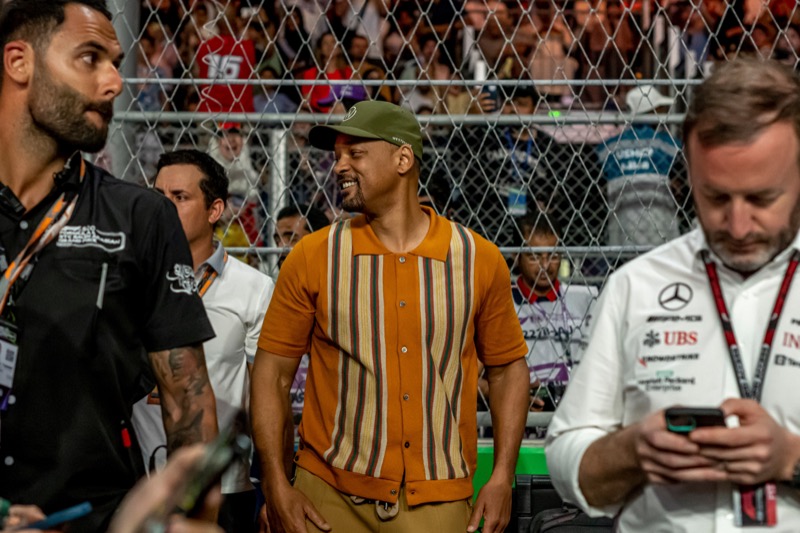 And as the star and exec producer, Smith would declare, "This could be funnier." But then rather than work with the writing team on timing, Will would return to the set and "just do s*** off the top of his head," noted one of the show's writers. And that left the writing team baffled.
For instance, David Pitlik joined The Fresh Prince of Bel-Air during the fifth season. And he soon realized that everything happened in a different way on the show. Because Smith gathered a group of pals from his childhood and musicians off-stage, they functioned like another writers' group. But Pitlik finally realized, "OK, this is the way it's done. And we will contribute what we can, where we're needed."
Will Smith Once Rejected a RuPaul Cameo on 'The Fresh Prince of Bel Air': New Book https://t.co/qfSAW7K9M8

— People (@people) June 27, 2023
Will Smith – Needed 'Laughter To Feel Secure'
For Pitlik, life became like a game of chess. "If the boss says, 'Hey, this joke is falling flat, come up with something else,' we contribute. And then Will and his people were sort of doing their own thing." But when rehearsals took place, the writers would follow closely. And some discovered that the key to success involved making Smith satisfied.
Laughing at all the punch lines became critical to the writers' survival. "If the actors hear laughter, they feel secure," noted one writer. But "if they don't hear laughter or feel like we're faking it, those lines go bye-bye real fast." And the formula to keeping the gig involved writing quickly, leaving ego behind, and offering the actors, especially Will, those confidence-boosting laughs.
But Smith needed to approve all story lines. And one revealing moment came when a writer pitched a cameo from drag queen RuPaul. Despite the increasing success of RuPaul, Will rejected the idea. And the writer shared, "I remember him saying that would be a really bad idea. I said, 'No, listen, hear my story.'" But Smith repeatedly refused. And the writer revealed, "The reason he would say no is because of his image. Period. The End."
Tell us what you think. How do you feel about Will Smith's alleged behavior during filming The Fresh Prince of Bel-Air? And after you share your views, check back on our site for more celebrity news.
Editorial credit: motorsports Photographer / Shutterstock.com