DWTS: Alfonso Ribeiro Gives Tyra Banks Update, Will 'Judges Save' Return?
Dancing With The Stars (DWTS) introduced the concept of a "judges save" in season 28. But after the DWTS premiere saw Matt Walsh sent home, fans asked why the judges didn't seem to even consider the potential of saving him.
Did DWTS season 32 eliminate the traditional opportunity for the judges to prevent a contestant's elimination? Keep reading for the answer. And find out below what one DWTS host revealed about former host Tyra Banks.
Dancing With The Stars – What Happened To 'Judges Save'?
Some Dancing With The Stars fans felt disappointed to see Matt Walsh and his partner Koko Iwasaki eliminated during the premiere of season 32. And those viewers wondered what happened to the typical "judges save" opportunity. However, though a previous report claimed that DWTS producers vetoed the "judges save" this season, a new report via Yahoo revealed that it could return.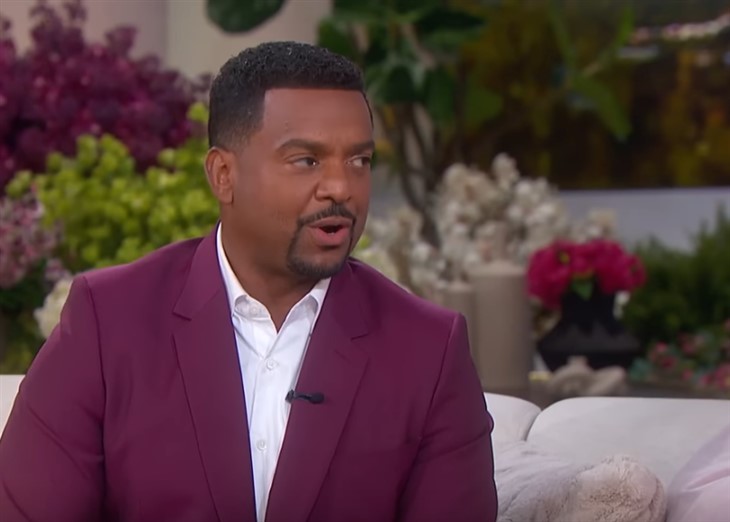 Dancing With The Stars began the "judges save" feature in season 28. And the concept allowed the judges to hold onto talented contestants who might have experienced just one poorly timed performance. However, judges Carrie Ann Inaba, Bruno Tonioli and Derek Hough might still get that opportunity later this season. Prior to his death, head judge Len Goodman made tiebreaker decisions.
This performance was a ray of sunshine ☀️💛 #DWTS @MrBarryWilliams @PetaMurgatroyd pic.twitter.com/LJ7faGMsHF

— Dancing with the Stars #DWTS (@officialdwts) September 29, 2023
DWTS Spoilers – Mirrorball Trophy Gets Renamed
The Dancing With The Stars premiere also featured a tribute to the late Len Goodman, who died at age 78 from bone cancer. Rather than the former Mirrorball Trophy, "the Len Goodman Mirrorball Trophy will now be lifted on Dancing With the Stars like the Vince Lombardi trophy is lifted at the Super Bowl," said DWTS executive producer Conrad Green. "We wanted to make Len a permanent part of this show, to always remind people the importance he's had to Dancing With the Stars and how much he meant to all of us."
And the premiere also featured the new hosting team. Alfonso Ribeiro and Julianne Hough served as the new co-hosts in the wake of Tyra Banks' departure. The supermodel, 49, had started her gig on DWTS in 2020. And she replaced Tom Bergeron and Erin Andrews.
But Banks decided to depart in order to focus on business. And she explained, "I think it's time to graduate from the dance floor to the stock market floor. Mic drop." And Tyra revealed that she planned to turn to "my business and my entrepreneurship. I think it's time. I think my heart and soul are in my business and in producing TV."
Dancing With The Stars – Alfonso Ribeiro Offers Tyra Banks Update
However, Ribeiro recently revealed how Banks responded to the news that he would replace her. "She was very happy for me," he noted. "And she decided to leave," he added in response to rumors that she got fired. But Ribeiro added that Tyra felt pleased that he "was the person that, kind of, was moved up into her slot."
And Ribeiro also gushed about his connection with Hough. "Our connection is fantastic. I think we're going to be great together. The energy's going to be great."
Tell us what you think. How do you feel about the judges' save? And do you feel that the current hosting team seems like the right choice to replace Tyra Banks? After you share your views, check back on our site for more Dancing With The Stars news.