Lindsay Arnold to Leave Dancing With The Stars After 21 Seasons
Dancing with the Stars spoilers, news, and updates reveal that one pro is leaving the show ahead of the new season. Lindsay Arnold, one of the most popular professional dancers on Dancing with the Stars, has announced that she will be leaving the show after 21 seasons.
Arnold, who is 28 years old, has won two Mirrorball Trophies on the show, and has been a fan favorite for many years.
Dancing With The Stars Spoilers – Why Is Lindsay Arnold Leaving DWTS?
Lindsay Arnold said that this season isn't going to work out for her and her family, that's why she's leaving.
In a TikTok video, she explained that the logistics isn't ideal for her family. She lives with her husband and two daughters in Utah while the show films in California.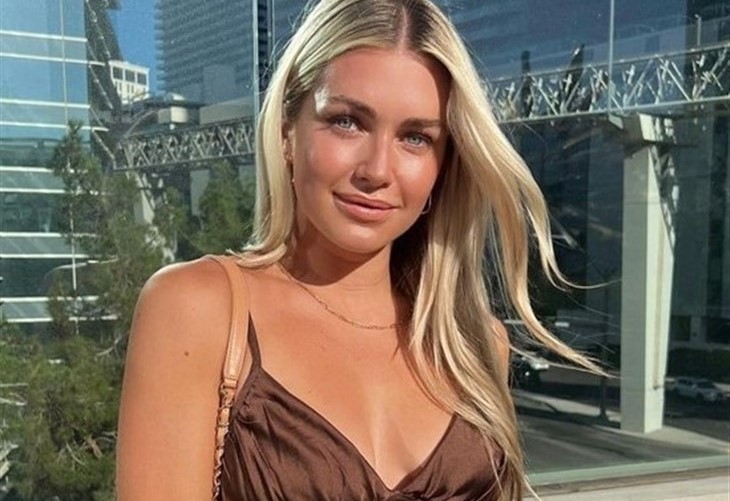 When she had her first daughter, Sage, their family had to separate because her husband had a full-time job and couldn't go with them. So they were away from home for several months. It will be a huge sacrifice to be away that much again.
"I don't want to separate our family," Arnold added. "I don't want to put my kids through that right now. I feel like this time of their life is so precious and is moving so fast and I want to cherish every single moment. I don't want to miss a beat."
Dancing With The Stars Spoilers – Lindsay Arnold Expressed Gratitude to the Show
In a statement, Arnold said that she was "grateful for the opportunity to have danced on Dancing with the Stars for 21 seasons." She added that she was "excited to start a new chapter in my career."
Arnold's departure from Dancing with the Stars is a major loss for the show. She was one of the most popular dancers on the show, and her fans will be sad to see her go. However, Arnold is leaving on her own terms, and she is excited to start a new chapter in her career.
It is unclear what the DWTS pro will do next. She has said that she is "excited to explore new opportunities," but she has not made any specific plans yet. Could she continue to dance or pursue a career in television or film?
Whatever Arnold decides to do, she is sure to be successful. She is a talented dancer and a charismatic personality, and she has a bright future ahead of her.
Be sure to catch up on everything happening with Dancing with the Stars. Come back here often for more Dancing With The Stars news, spoilers, and updates.