Actor Brian Cox Says Meghan Markle Knew What She Was Getting Into With The Royal Family
According to British actor Brian Cox, Meghan Markle has no excuses. That's because he says the Duchess of Sussex knew exactly what she was getting into when she married Prince Harry and became a member of the royal family. In other words, nothing should have come as a surprise to her. Here's what he has to say.
Actor Brian Cox Says Meghan Markle Knew What She Was Getting Into With The Royal Family
Even though he's defended the former Hollywood actress in the past, Brian took a swipe at Meghan by suggesting that she knew what she was doing and that she also knew that pulling the cord on their working relationship with the royals would have a profound effect on Harry and the rest of the royals.
He thinks that Meghan is trying to fool everyone by pretending to be a victim in this royal scenario that she and Harry are in.
In an interview with Haute Living New York, Biran said, "ou can't go into a system where somebody's already been trained to behave in a certain kind of way and then just expect them to cut themselves off. I mean, she knew what she was getting into."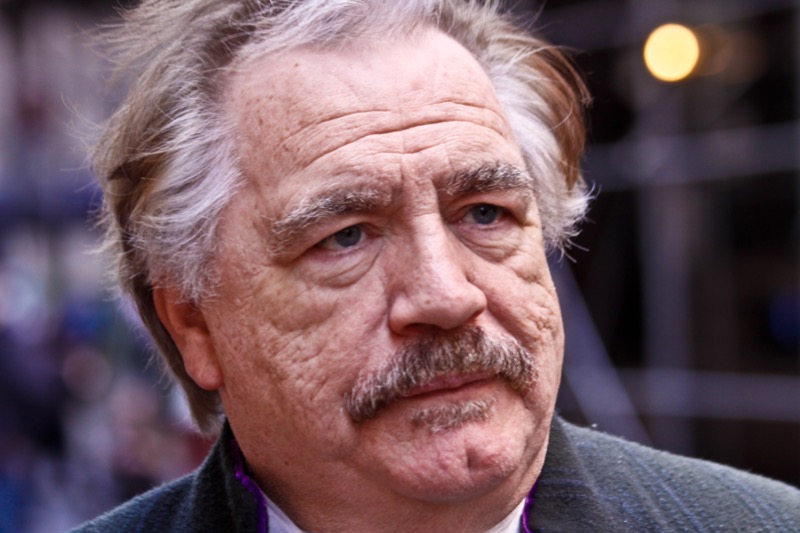 Brian Cox – Is Against The Monarchy
If that weren't enough, Brian also suggested that it's high time that the monarchy be abolished simply because he doesn't see any point in having it in this day and age.
While he was a fan of Queen Elizabeth, he doesn't think Britain really needs a royal family at this point. He said, "In my opinion, we shouldn't have a monarchy. It's not viable; it doesn't make any sense. F–k it."
However, back in December Brian did say that he understood why Harry and Meghan left the royal family because he thinks that something traumatic did happen behind the scenes for the royal couple.
When asked about all of the allegations they have made, he said, "I don't think they made it up, I don't think it's false. I think it's true and should've been rectified, and it hasn't."
Tell us celebrity gossip fans, how do you feel about this story? Contribute to the buzz by dropping us a line with your thoughts in our comments section below. Also, come back here for all the latest news about your favorite Hollywood and reality television stars right here.
Editorial credit: Donald Bowers Photography / Shutterstock.com