Which Vanderpump Rules Cast Will Support Ariana Madix On Dancing With The Stars?
Dancing With The Stars recently revealed the full celebrity cast and their partners for season 32. And Vanderpump Rules star Ariana Madix feels ready to do her best in the competition.
Find out which of her co-stars Ariana predicts will show up to support her. And keep reading to learn why the Disney Week-themed episodes are especially important to the Vanderpump Rules star.
Dancing With The Stars Spoilers – Will Attract Vanderpump Rules Cast
The Vanderpump Rules cast will show up to support one of their own, Ariana Madix, this year when Dancing With The Stars debuts. And the reality TV star revealed to ET which of her co-stars she thinks will come in person to watch her waltz her way through the season.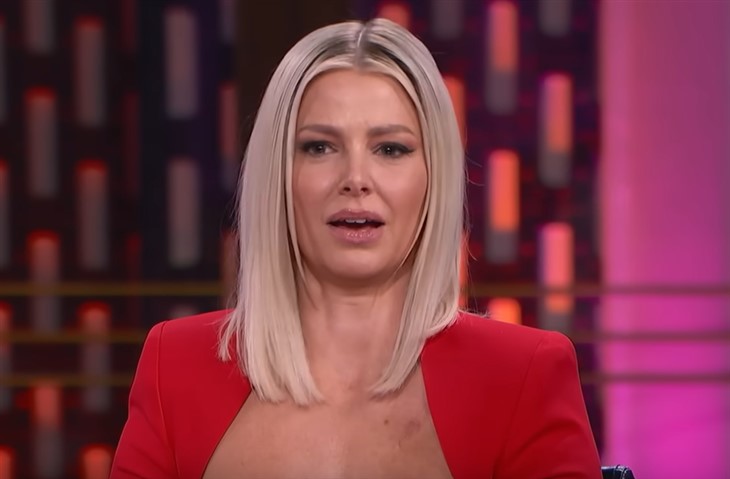 Ariana, 38, shared that she hopes most of her cast mates will take time to watch the show. And she admitted that she especially would love to see Vanderpump Rules stars Scheana Shay and Lala Kent's daughters participate in cheering from the audience.
"I hope so," said Madix. "I'm looking forward to seeing my girls come and support." And the Vanderpump Rules star particularly feels excited about Disney Week on DWTS.
Dancing With The Stars Spoilers – Ariana Madix Hopes To Make It To Disney Week On DWTS
Because she adores Lala's and Scheana's daughters, Madix dreams of staying on DWTS long enough to participate in Disney Week. "I really hope I can make it to Disney Week," the Vanderpump Rules star said. "Because I really want Summer and Ocean to be able to come watch and see all the Disney dancers."
And Ariana revealed that little Summer might even participate in helping her pick her song for Disney week. "I would love to see what Summer thinks," gushed Madix. And she explained that the youngster has become "a big Moana fan, a big Frozen fan. I just want to make her proud. She's my little bestie, because she's my bestie's baby. She is so cute."
And Ariana shared that she had hoped to compete on Dancing With The Stars for years. "I just kind of wanted to see if I could do it. Really watching the show for years, I'm such a fan of the performances. You watch and you're like, 'Oh, I want to do that,'" said the Vanderpump Rules star.
Ariana Madix Says She Hopes 'My Girls' from 'VPR' Will 'Come and Support' Her on 'DWTS' https://t.co/LBFFB0g6Dw

— People (@people) September 17, 2023
Pasha Pashkov – Encourages Ariana On DWTS
Because she views herself a "hard worker," Ariana enjoys putting her work ethic "into dance, into my book, the sandwich shop, all of those things. And it gives me a sense of accomplishment and self-worth that is kind of unparalleled. I'm really excited to be in this space in my life," added Madix."
And the Vanderpump Rules star praised her partner Pasha Pashkov for encouraging her. She recalled how Pasha nearly made her cry with a sweet comment. And Ariana recalled Pashkov telling her, "You don't have to try to do it all yourself. I'll do it. You're not going to fall. You're not going to hurt yourself."
And Madix stated that her DWTS partner was "right. That's so true," she added. "Because that's how I am in my life as well.' I have the best partner." Season 32 of Dancing With the Stars will debut Sept. 26 on ABC and Disney+.
Tell us what you think. Which of Ariana Madix's Vanderpump Rules co-stars do you predict will support her on DWTS? And after you share your views, check back on our site for more Dancing With The Stars news.