Days Of Our Lives Spoilers: Bo Brady Miraculously Awaken To Attend Victor Kiriakis's Memorial?
Days Of Our Lives (DOOL) spoilers suggest that some sad days (pun intended) await fans as the news of Victor Kiriakis's (John Aniston) hits Salem.
As the show officially says goodbye to a soap opera icon, viewers can't help but feel saddened that his son and fellow daytime drama legend, Bo Brady (Peter Reckell) won't be able to be at his father's memorial, due to the coma he's in.
Could something change with his condition between now and his memorial?
Days Of Our Lives Spoilers – Miracles Happen, Every Day In Salem
DOOL spoilers hint there are some emotional scenes up ahead, in light of Victor's passing. Still, what will his memorial and tribute on the show be without Bo Brady and actor Peter Reckell, present?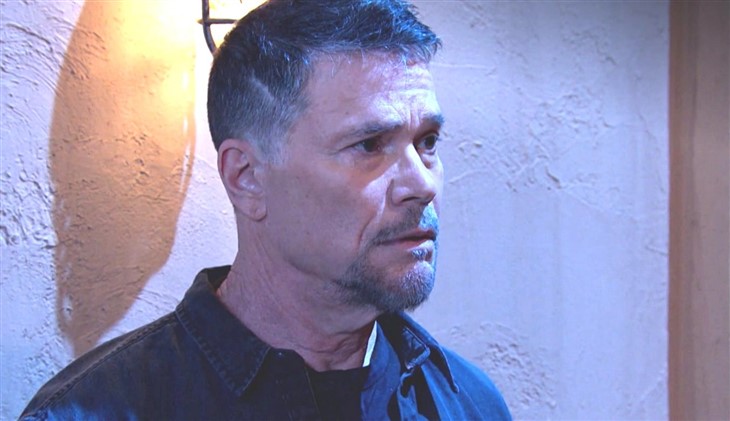 Yes, Bo is in a coma, but audiences know that this condition will not last the long haul. Mr. Brady is bound to wake up. Why bring him back from the dead only to leave him in a long-term coma?
In the land of Salem, anything is possible. After all, Bo "coming back to life" is a miracle in itself. So, will he wake up from his slumber just in time to pay his final respects to his dad?
DOOL Spoilers – Shawn-Douglas Brady Will Reel From The News
Days spoilers imply that Shawn-Douglas Brady (Brandon Beemer) will struggle with the news of Victor's death.
He's still feeling very guilty about hastily shooting his dad, which is the reason Bo is in a coma, to begin with.
Shawn will probably feel worse knowing that Kiriakis passed away without "seeing" Bo "alive" (and vice versa).
This means there's a good chance that Mr. Brady won't wake up from his coma in August, or possibly, anytime soon. Still, DOOL loves to keep fans guessing, and everyone should always expect the unexpected!
Could Bo Brady wake up in time to attend Victor Kiriakis's memorial? Comment on this storyline, below.
Don't miss a moment of the popular Peacock soap to see what happens next and visit this site regularly for the latest Days of Our Lives updates, spoilers, and news.