Days Of Our Lives Spoilers: Ciara Continues To Defend Ben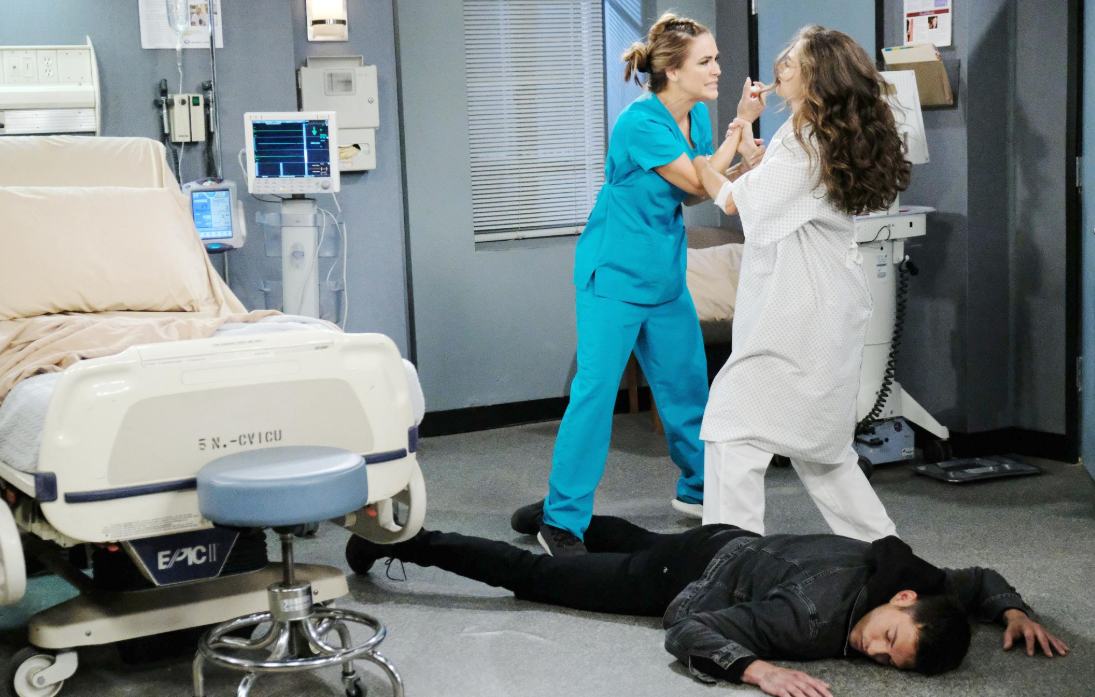 Days of Our Lives spoilers tease that Ciara Brady (Victoria Konefal) will continue to defend Ben Weston (Robert Scott Wilson) to others, trying to convince them he was trying to grab a syringe filled with deadly contents out of his psycho sister Jordan Ridgeway's (Chrishell Hartley) hand.
Jordan had come to the hospital armed with a syringe, intending to finish off Kate DiMera (Lauren Koslow), but decided to go after her brother Ben instead. She was angry as she passed Ciara's hospital room and saw him alive and well, and not killed in self-defense by Chad DiMera (Billy Flynn).
Days Of Our Lives – Ben Has A Bad Reputation
Poor Ben, he just can't live his reputation down! He did admit to Ciara that he had not been sure he wouldn't have killed Jordan, but that's not necessarily a killer instinct, considering how Jordan had betrayed him.
This was the older sister he thought of as a mother, the one who had stood by him and protected him through everything, and saw to it that he was safe from their abusive father Clyde Weston (James Read) by running away and starting a new life – or, lives, if you go by all of Jordan's fake IDs.
Days Of Our Lives – Next Few Weeks Will Make Or Break Cin
Now she has suddenly done a 90 degree turn and tried to kill Ciara, tried to kill Ben himself, and told Rafe Hernandez (Galen Gering) when he came to Ciara's hospital room in the nick of time that Ben had tried to kill her. It's not how people are tempted to kill that makes them killers, it's whether they follow through with it or not.
Days of Our Lives #DOOL Spoilers: JJ Tries To Cover His Tracks, Haley's Secret Is Out @celebratesoaps https://t.co/6VKTMQJrMi

— SOS/CTS/HH (@SoapOperaSpy) February 22, 2019
The next few weeks should make or break Cin. Stay tuned to Days of Our Lives and keep checking Days of Our Lives spoilers frequently to see what happens to Jordan, Ben, and the rest of the Salemites in the coming weeks.
Read more Celebrating the Soaps news, spoilers, and gossip on our Days Of Our Lives homepage