Days of Our Lives Spoilers: Ciara Fights For Her Freedom, Tries To Trick Jordan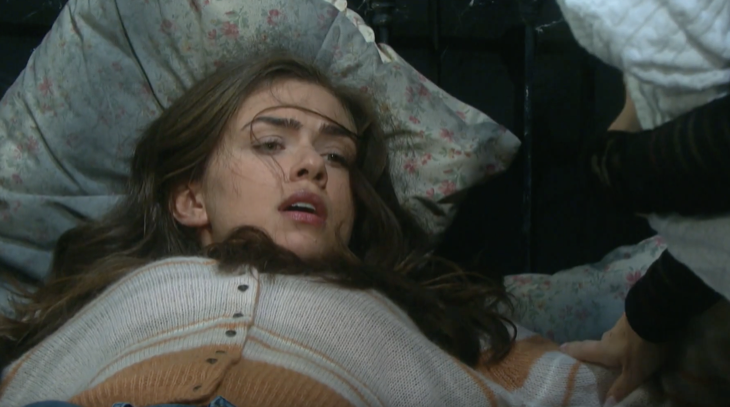 Days of Our Lives spoilers indicate that Ciara Brady (Victoria Konefal) will continue to fight for her freedom, as she will try and trick Jordan Ridgeway (Chrishell Hartley) to let her go. Meanwhile, Ben Weston (Robert Scott Wilson) is fending off accusations as he becomes the prime suspect in both Ciara and Charlotte's kidnapping. Here's what you need to know.
Ciara was horrified to find out that it was Jordan who had kidnapped her. To make matters worse, she is currently holding her hostage in the same cabin in which she almost died in last summer. Jordan has kidnapped both Ciara and little Charlotte in hopes that she can frame her brother Ben and bring him back to the Bayview Mental Hospital that she has been seeking treatment in for the last several years. Jordan is doing this in hopes that she can "help" her brother with his mental issues although it's becoming increasingly clear that it's Jordan who needs more help than he does.
Days of Our Lives spoilers tease that Ciara is slowly but surely beginning to control the situation with Jordan. She's no longer frightened and in fact, has come up with a way to trick her and hopefully win back her freedom. Unfortunately, her plan might also put her in more danger. Seeing how Jordan is already mentally unstable, there's a strong possibility that it could easily send her over the edge.
Enemies on screen, friends behind the scenes! #DAYS

📷: @Chrishell7 pic.twitter.com/6MsGenBfzb

— Days of our Lives (@nbcdays) February 8, 2019
Also, Ben is trying to convince everyone that he did not kidnap Ciara and nor did he have anything to do with Charlotte's disappearance. As Chad DiMera, (Billy Flynn) Abigail Deveraux (Kate Mansi) and the rest of Salem desperately search for both of them, Ben will do his best to prove to everyone that he's not the same person that he used to be before.
Days of Our Lives airs weekdays on the NBC network. Check your local listings for times. Let us know what you think by sharing your thoughts below. And as always, come back to Hollywood Hiccups for all the latest news, updates and spoilers on Days of Our Lives and all of your favorite daytime television shows right here!