'Young and the Restless' Poll: Who Will Have Kyle's Child – Lola, or Summer?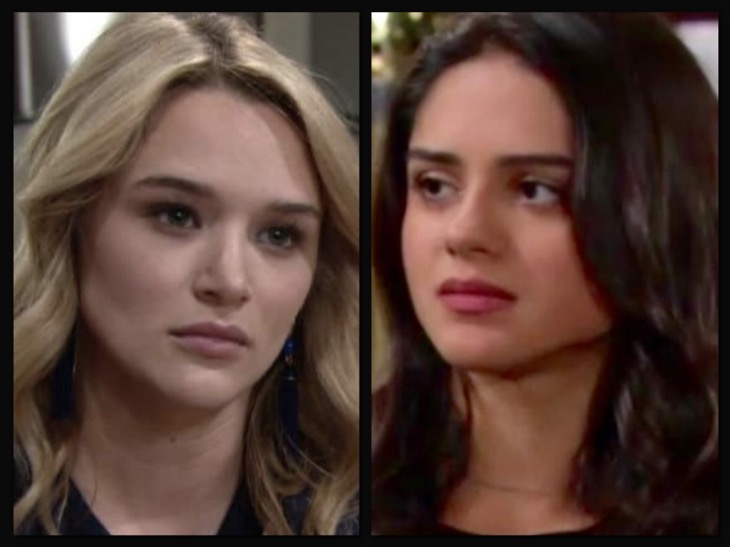 This question about 'Young and the Restless' is intended as asking who, between Lola (Sasha Calle) and Summer (Hunter King), will have Kyle's (Michael Mealor) child. An answer to both would skirt the current issue and isn't intended.
'Kola' currently exists. Kyle loves Lola and she loves him, in fact, they've both said so to each other. Based upon Lola's traditional and honorable beliefs, she hasn't rushed into romantic matters that can't be undone. This choice, when learned by Summer, could lead to King's character bearing Kyle's baby first.
Summer is the type of person who, like her mother, breaks morality rules whenever it's convenient and in order to advance an impulse-driven agenda. Instead of using her God-given gift of physical attractiveness for good, Summer believes in manipulating Kyle's sense of himself in order to exhibit control.
Hardly a saint in the past, Kyle is genuinely committed to Lola. He wants to build a future with this particular woman, who was clearly created by Y&R to be the anti-Summer. Kudos is offered to all three young actors, each of whom delivers solidly consistent performances for the fans.
As hinted, it seems likely that Summer will gain knowledge of Lola's romantic choice. At that point, Miss Newman would be primed to exploit the situation to her advantage, with Kyle falling as the toppled pawn.
Longtime viewers recall that Phyllis (as then played by Michelle Stafford) went all in for Nick (Joshua Morrow) when she knew he was in a vulnerable state. That came during the period after Cassie (Camry Grimes) tragically died and 'Shick's' marriage fell apart.
Nick deserved half the blame for voluntarily becoming involved with Phyllis in the mid-2000s. Summer later came along and has grown to mimic both of her parent's slanted views of reality.
Because of her unique nature and a full place in Kyle's heart, Lola can't be counted out of this equation just yet. While it's true Summer has a measured history with Kyle, Lola offers Mr. Abbott something someone King's character can't, trust. And with that, she has a chance to lift Kyle up toward a meaningful relationship and family, rather than pull him down to a one-sided life that Summer would represent.
Fans of 'The Young and the Restless' rightfully express their opinions on a regular basis. So, who will have Kyle's child, Lola, or Summer? Please vote in our poll below!
This site is a leading source of engaging information about 'The Young and the Restless'.
Read more Celebrating the Soaps news, spoilers, and gossip on our The Young & The Restless homepage