Days Of Our Lives Spoilers: Did Theresa Tamper With Victor's Papers?
Days Of Our Lives spoilers reveal that Shane Donovan (Charles Shaughnessy) left Victor Kiriakis' (the late John Aniston) briefcase with Theresa Donovan (Jen Lilley) instead of waiting to leave it with Alex Kiriaki (Robert Scott Wilson) or Brady Black (Eric Martsolf). Of course, Theresa broke into the briefcase but did she tamper with or change any information she found inside?
Days Of Our Lives Spoilers – Theresa Donovan Has Never Been An Angel
Days of Our Lives Spoilers reveal that Theresa has always been all about herself. Theresa cannot get Brady to take her back and has moved on with Alex for the moment.
Theresa even tried to get Alex to lie for her and say he invited her to go to Greece. Of course, Alex disagreed but Theresa was there and Alex slept with her.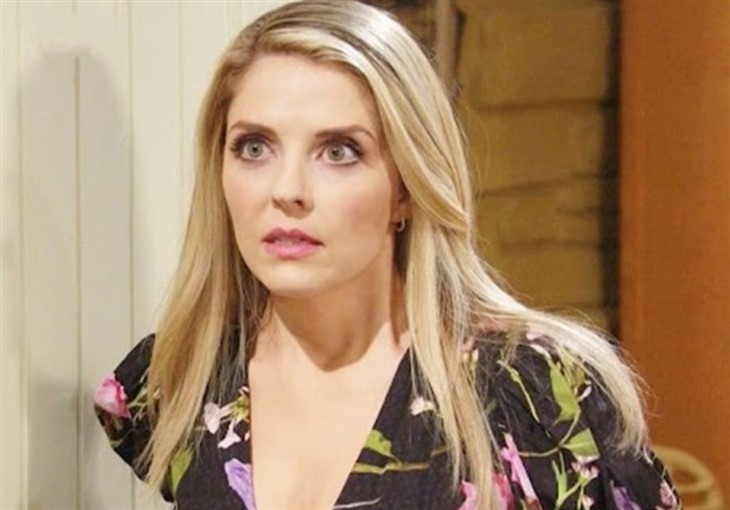 Theresa continues to try to get Brady back but he wants no part of that mess again. However, Theresa and Brady end up having to go back to California to check on their son.
Of course, this gives Theresa that chance to try to use herson to get Brady back, will it work? Is there any hope for Theresa and Brady? Will Theresa come back and continue to connect with Alex?
DOOL Spoilers – Victor Kiriakis Has Another Son
Spoilers reveal that Victor has another son. Reportedly, Alex is supposed to be that song. Fans know that both Victor and Justin Kiriakis (Wally Kurth) were involved with Alex's mother at the same time she got pregnant with Alex so either of them could be Alex's father.
However, fans have also wondered for years if Xander Cook (Paul Telfer) could be Victor's son as well.
Could Theresa have changed the information in the briefcase to change Alex's paternity? After all, Alex and Xander are both forms of the same name, so that switch would not be hard to make.
READ THIS: Find out what happens next on Days Of Our Lives.
Spoilers say that Alex and Sonny KIirakis (Zach Tinker) will try to coexist. Alex is also supposed to be stunned by what he finds out in the will.
Days 0f Our Lives Spoilers – Vivian Alamain Must Face The Truth
Vivian Alamain (Louise Sorel) will have to face the fact that she is not Victor's sole heir after all as well. Now that Alex is revealed as Victor's son, he can certainly send Vivian packing.
However, Theresa may have changed this information to her advantage since Brady wants nothing to do with her. Is Theresa behind this change or is Alex truly Victor's child.
Theresa certainly isn't beyond making such a change. However, once would think Theresa would want Brady or her son to be on the receiving end of something more. Did Theresa just read Victor's papers did she change something? Only time will tell.
Be sure to catch up on everything happening with DOOL right now. Come back here often for Days Of Our Lives spoilers, news, and updates.