Usher Gets 2024 Super Bowl Halftime Show Gig, Kim Kardashian Steals Spotlight!
Kim Kardashian just loves stealing the spotlight. And the Keeping Up With The Kardashians star just did it again, this time for a key 2024 Super Bowl announcement!
Find out how Kim played a role in in revealing that Usher will headline the 2024 Super Bowl Halftime Show. And keep reading to see how Kardashian and Usher made the announcement on social media.
Usher Reveals 2024 Super Bowl Gig!
Each year, Super Bowl fans eagerly await to learn which entertainer will headline the famous Super Bowl Halftime Show. And this year, that honor goes to Usher, according to People.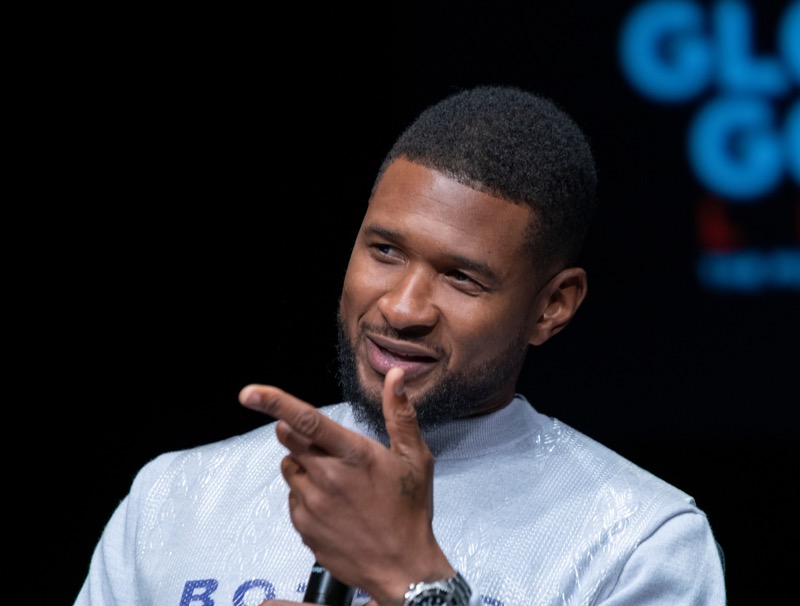 At 44, Usher will become the Super Bowl Halftime Show star amid the eagerly anticipated game on February 11, 2024. And Apple Music will present the halftime show at the Allegiant Stadium in Paradise, Nevada. But Kim Kardashian managed to steal Usher's spotlight amid the announcement.
And a video on Twitter, now known as X, highlighted Usher's gig. However, the clip features Usher receiving an urgent call from Kim Kardashian. And she informs the singer about his Superbowl Halftime Show headline opportunity. But Apple Music, rather than Kim or Usher, tweeted the video, writing, "USHER. LAS VEGAS. APPLE MUSIC HALFTIME SHOW. #SBLVIII http://apple.co/SBLVIII @Usher , @kimkardashian , @nfl , @rocnation , @nfloncbs."
USHER. LAS VEGAS. APPLE MUSIC HALFTIME SHOW. #SBLVIII https://t.co/Vh4qVbiAa4@Usher, @kimkardashian, @nfl, @rocnation, @nfloncbs pic.twitter.com/43nkjPngYz

— Apple Music (@AppleMusic) September 24, 2023
Usher Will Seek To Outdo Rihanna
However, Usher will need to see if he can top Rihanna, who headlined last year's Super Bowl Halftime Show. And she even used the opportunity to reveal that she had become pregnant with her second baby with ASAP Rocky amid her performance.
But Usher does have the advantage of a previous performance. And he previously teamed up with the Black Eyed Peas. The group became the headline act in 2011.
However, Usher issued a statement expressing his enthusiasm about headlining the Super Bowl Halftime Show solo. And he called it the "honor of a lifetime to finally check a Super Bowl performance off my bucket list. I can't wait to bring the world a show unlike anything else they've seen from me before," Usher gushed.
Usher Thanks Fans
And the singer also took time to express appreciation to his supporters. "Thank you to the fans and everyone who made this opportunity happen," added Usher. "I'll see you real soon."
Jay-Z's Roc Nation company will return to produce the halftime show for the fifth year. And he offered his own statement. "Usher is the ultimate artist and showman. Ever since his debut at the age of 15, he's been charting his own unique course. Beyond his flawless singing and exceptional choreography, Usher bares his soul."
And Jay-Z added, "His remarkable journey has propelled him to one of the grandest stages in the world. I can't wait to see the magic." Jay-Z and Usher have collaborated on the songs "Hot Tottie," "Anything" and "Best Thing." CBS will air Super Bowl LVIII live on Feb. 11, 2024.
Tell us what you think. Do you feel that Usher seems like the right choice to headline the Super Bowl Halftime Show? And what do you think of Kim Kardashian stealing his social media spotlight? After you share your views, check back on our site for more celebrity news.
Editorial credit: lev radin / Shutterstock.com