Days Of Our Lives Spoilers: Do DNA Test Results Ever Go RIGHT In Salem? Here We Go Again …
Days of Our Lives (DOOL) spoilers suggested a plot twist in the 'who's your daddy' storyline involving Nicole Walker (Arianne Zucker), EJ DiMera (Daniel Feuerriegel), and Eric Brady (Greg Vaughan), and they certainly delivered. By now, most fans know that Sloan Petersen (Jessica Serfaty) tampered with the DNA sample submitted, so while the test indicates that Eric wasn't a match, it's anyone's guess at this point.
Days of Our Lives Spoilers – DNA Tests Never Go Right The First Try In Salem
Did any fans out there actually think there was going to be a resolution after this first test was done? If history dictates anything, DNA results are never accurate on the first go.
They are generally tampered with while at the hospital, so this time around was different; however, it typically takes about two times to get to the truth. The first mistake made was to trust Sloan to be honest.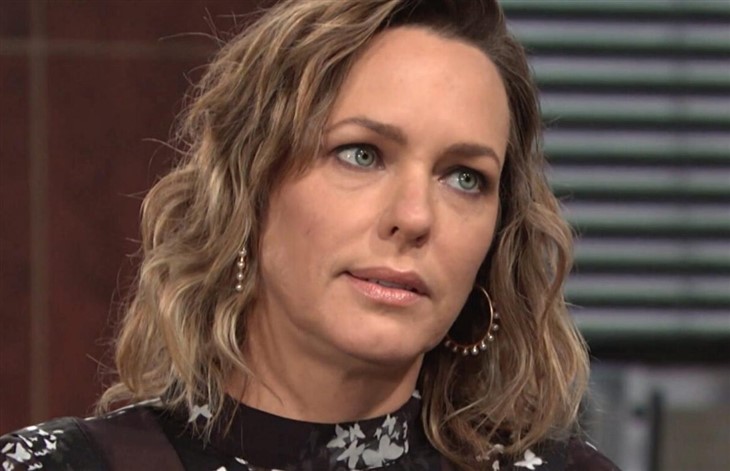 Obviously, because Eric's DNA was not a match, and EJ and Nicole are a thing, the "happy" couple likely don't want to jinx things by getting DiMera tested to confirm the results.
After all, Ms. Walker was only with the two men recently, and by canceling out one, the baby is a DiMera. But how long before the truth comes out?
DOOL Spoilers – The Baby Is Likely A Brady
Speaking of the "happy" couple, Nicole didn't seem quite as overjoyed as EJ was when she found out she wasn't carrying Eric's baby. As EJ believes the baby is his, there's a good chance that DOOL will flip the switch on this and end up making Eric the father.
In fact, as this storyline has its ups and downs, there's a good chance that Ericole's little one will be the very thing that ends up reuniting the couple, once all is revealed.
Did anyone expect the DNA results to shed light on whose baby Nicole was carrying? Share your thoughts in the comment section! Tune in to the popular Peacock soap each day to see what happens next and visit this site often for the latest Days of Our Lives updates, spoilers, and news.