Young And The Restless Spoilers: Chance Chancellor's Decision That Will Shock Dabby
Young and the Restless (Y&R) spoilers for the summer imply that Chance Chancellor (Conner Floyd) will make a decision that will not only shock both Abby Newman Abbott (Melissa Ordway) and Devon Hamilton (Bryton James) but forever change their relationship dynamics.
Sounds like whatever Chance does, Dominic Newman-Abbott-Winters-Chancellor (River and Rainn Ware) will be involved somehow. So, what will his decision be?
The Young And The Restless Spoilers – Chance Chancellor Decides To Cut Ties To The Child
"Forever changing the dynamics of their relationship together" could mean so many things; however, it's hard not to speculate that Chance may decide to cut ties with Dom. After all, with the boy's biological parents now together, he may feel it's unfair to the little guy to continually be uprooted from his routine, going back and forth, from home to home.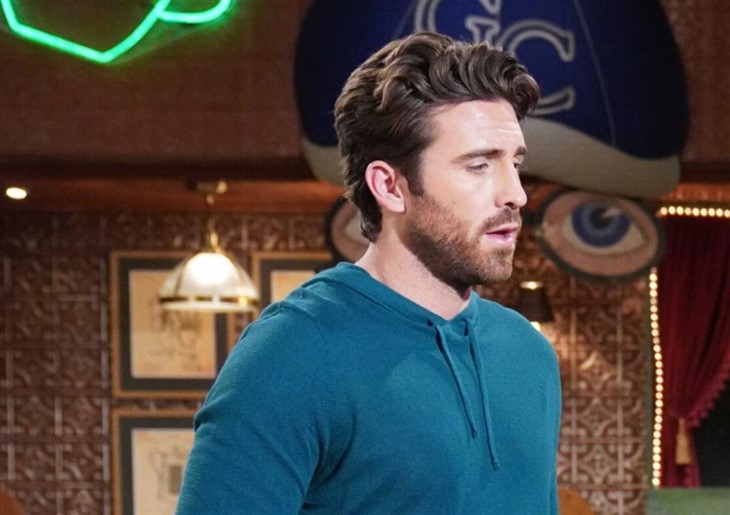 Chancellor has always had the child's best interests at heart. Years ago, when Devon fought for visitation rights, Abby was ready to battle Hamilton, but it was Chance who stopped her in her tracks. Chance pointed out that the child would benefit from feeling loved by so many people around him. Now that Dabby are a thing, Chance may make the sacrifice of relinquishing his rights to Dom, to allow the couple to raise their child as a "normal" family. After all, as the little boy grows, he may find it confusing to have Chancellor in his life.
Y&R Spoilers – Chance Decides He Wants More Time With Dom
Then again, this is the land of GC, so fans should expect the unexpected. There's also a good chance that the cop decides he's entitled to more time with the child. Assuming that everyone's adhering to a custody agreement that splits the child's time three ways, Chance may feel it's unfair that Devon and Abby get "more time" with Dom just because they are living together. He may ask for a 50/50 split so he can spend an equal amount of time with his son. Maybe something happens to Dom while he's in Dabby's care that has Chance feeling as if he should get sole custody.
What do you think Chance's decision will be? Comment on this storyline, below. Tune in daily to the CBS soap to watch all the drama unfold and visit this site regularly for the latest Young and the Restless spoilers, updates, and news.