Days of Our Lives Spoilers: Leo Lets A Huge Secret Out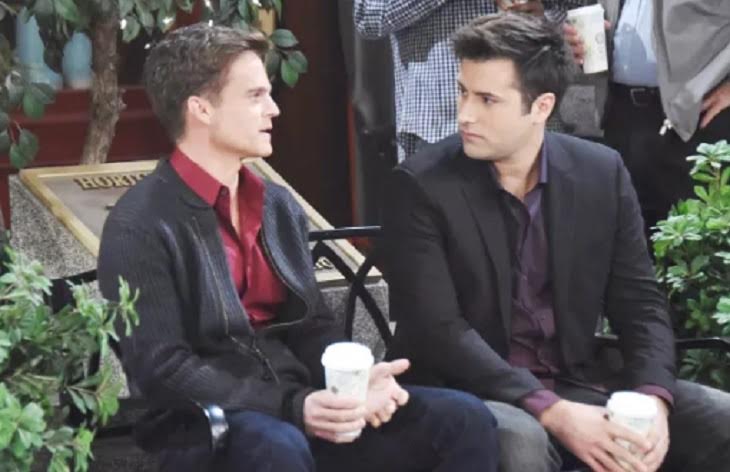 Days of Our Lives spoilers indicate that there will be a shocking return and a huge secret revealed in the coming days. In other words, it will be an eventful week in Salem for some of our favorite characters. Here's everything you need to know.
As many fans know, things have been going pretty well for Will and Sonny. Well, things are about to change now that Leo is back in town. Yes, he will return from the dead (which shouldn't come as a surprise to anyone) and demands that Sonny keep his promises to him. That means he wants Sonny to marry him!
Days Of Our Lives Spoilers – Leo Spills The Tea
If that weren't enough, Leo is also about to spill the tea about a huge secret that he knows about Kate. This makes Sonny pretty upset, after he realizes that Chad knew about Kate's deception all along.
What do you love about #Cin? 😍 #DAYS pic.twitter.com/KWkRnhlfkm

— Days of our Lives (@nbcdays) November 25, 2018
Now, it's only a matter of Chad owning up to the lies or if he will continue to cover up for them. After all, Sonny isn't the only one that is angry with him. When he visits Abigail at Bayview, she gives him a piece of his mind.
DOOL Spoilers – Rafe Questions Gabi
Elsewhere, Rafe will also question Gabi on what she knows about the accusations that Abigail made against her. Needless to say, it will be one heated week full of drama! Of course, fans will have to tune in to find out what will happen next!
Days of Our Lives airs weekdays on the NBC network. Check your local listings for times. In the meantime, let us know what you think by leaving us a line with your thoughts in our comments section below. And as always, don't forget to check back with Soap Opera Spy for all the latest news, updates and spoilers on Days of Our Lives and all of your favorite daytime television shows right here!