Days Of Our Lives Spoilers Monday, March 11: Marlena Fights For Her Life – Will And Sonny Get Good News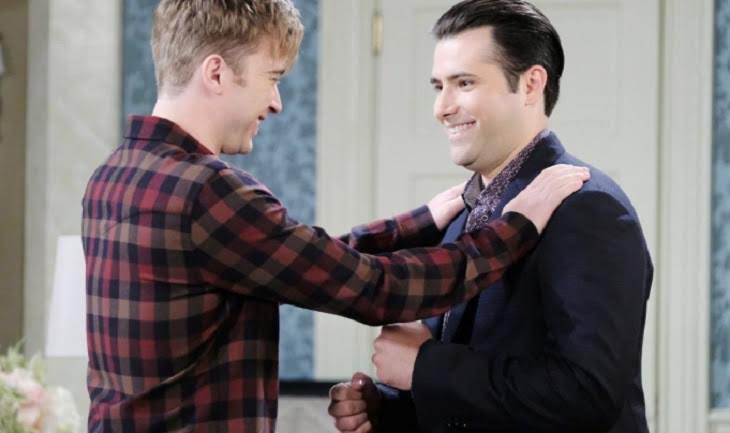 Days of Our Lives Diana (Judith Chapman) has decided it is time to get rid of Marlena (Deidre Hall) and has decided to do it now. After getting into Marlena's office, Diana discovered that Marlena has a deadly allergy to penicillin and will see that she gets enough to leave her unconscious and fighting for her life.
No one will know what happened to Marlena so will they figure out in time that it's an allergy or will doctors be too late to save her? Will Kristin (Stacy Haiduk) get the blame for Diana's attempt to murder Marlena?
John (Drake Hogestyn) will reveal to Leo (Greg Rikaart) that he is his father, not the man he killed years ago. Will this revelation be enough to make Leo divorce Sonny (Freddie Smith) and allow Will (Chander Massey) and Sonny to be together? Will Leo give John a chance to show him what a true father is like instead of how his stepfather treated him? How will Leo react toward his siblings, Brady (Eric Martsolf) and Belle (Martha Madison)?
Days Of Our Lives – J.J. Comes Up With A Plan To Save Haley
Thanks to Claire (Olivia Rose Keegan), Haley has the cops, Jack (Matthew Ashford), and Eve (Kassie DePaiva) all on her tail and she will be on the run again. Of course, Ciara (Victoria Konefal) will initially get the blame for Haley's whereabouts being exposed because of her first reaction to the situation.
How long will it be before Tripp (Lucas Adams) learns the truth? However, J.J. has a plan to keep Haley safe and in the country, will J.J. marry Haley to ensure her safety and keep her in the country? How will Jack react if J.J. decides to do this?
To come between John and Marlena, Diana carries out a deadly plan. Watch Days of our Lives, weekdays on NBC. #DAYS pic.twitter.com/mmKFF7dEH7

— Days of our Lives (@nbcdays) March 8, 2019
Will and Sonny finally get some good news. Will John share the information he discovers in Diana's safe and expose Leo as a murderer? Will Leo have a change of heart about the divorce when he realizes John is his father? Will Sonny and Will find another way to get rid of Leo and be together? Will John convince Leo that he needs to do the right thing or offer him a financial incentive to grant Sonny a divorce? Will Sonny and Will finally be able to be together?
Read more Celebrating the Soaps news, spoilers, and gossip on our Days Of Our Lives homepage