Young And The Restless Spoilers: When Will Thad Luckinbill Return?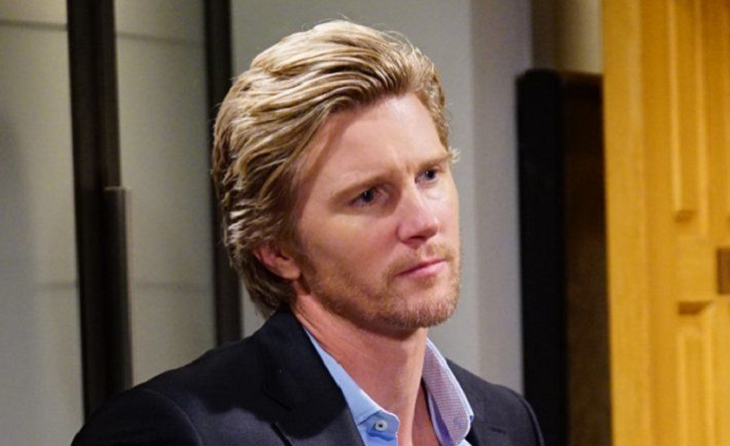 The Young and the Restless spoilers indicate that with JT's (Thad Luckinbill) story about to wrap up, it's only a matter of time before he returns to the show. The question is when he will come back.
Recent photos from the set show that Thad Luckinbill is back to filming episodes. So that means viewers will be seeing Thad soon.
The women are on trial for JT's murder, which means that the character could be making his return during that period. With the witness testimonies wrapping up, it's a matter of time before the verdict is reached. The verdict will play into JT's return.
Young And The Restless – Will JT Return To Torment Victoria?
One scenario is that just as the verdict is read, JT will appear in court and reveal that he's alive. JT's appearance will get the women acquitted, but it'll also add more mystery to the story. Viewers still want to know how he escaped from the grave and why he was hiding for so long.
The other scenario is that the women will be found not guilty. News of the verdict will anger JT and cause him to come back to Genoa City to torture Victoria (Amelia Heinle). JT faked his death so Victoria would be arrested for his murder, but with her being acquitted that means his plan will backfire.
With fury raging, he'll return to Genoa City to get revenge against Victoria and the women. But his quest for revenge will also expose his secret and it'll get him arrested.
With the trial wrapping up next week, it seems like Thad's return will be centered during this time. There's still a lot of questions that need to be answered about JT's story, and all of it will be resolved once Thad's scenes start to air, and those could come as soon as next week.
Young And The Restless #YR Spoilers: Rey's Job Is In Jeopardy- Will He Lose His Badge? @SoapOperaSpy https://t.co/qZnqbymBCW

— SOS/CTS/HH (@SoapOperaSpy) March 8, 2019
Do you think JT will return during the trial? Why do you think he'll come back to Genoa City?
Read more Celebrating the Soaps news, spoilers, and gossip on our The Young & The Restless homepage